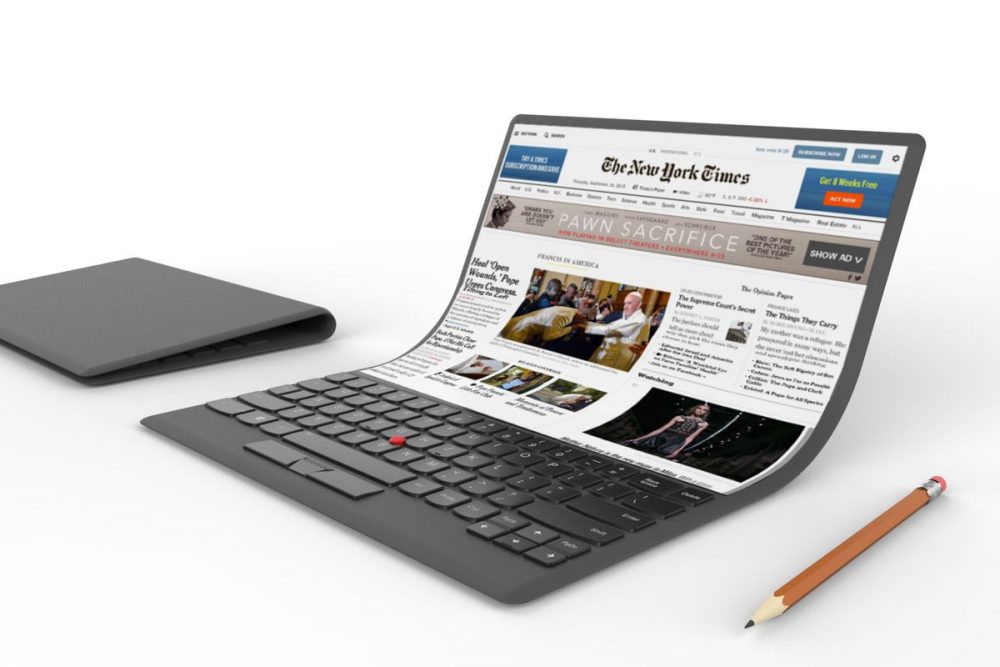 It looks like Samsung is obsessed with foldable displays as the new leak reveals that the Korean giant might be working on a foldable laptop. We have already seen the company confirm on multiple occasions that they're working on a foldable smartphone which will be launched soon.
Now a new statement from Samsung confirms that the company is working on a foldable laptop as well.
Like foldable smartphones, Samsung is collaborating with display makers to develop laptops with foldable displays that will not just simply fold in and out but create new value and user experience, amid the changing market trends for laptops.

– Lee Min-cheol, Vice President, Marketing, Samsung
With the new foldable laptop design, Samsung could really bring some innovation to the saturated laptop industry. While this would be useful in many cases, we still couldn't figure out avenues where this would be really useful. That said, it would be interesting to see when Samsung launches the new foldable laptops and what specs it might come with.
Via: Pocket Now