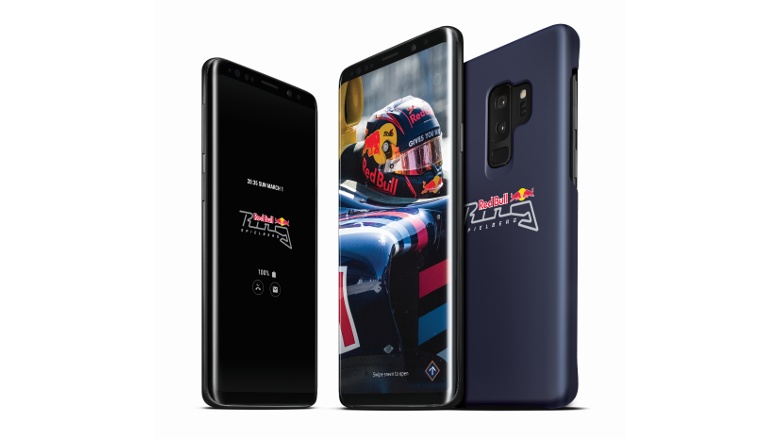 Samsung is launching another variant of its Galaxy S9, and S9 + series of devices. This time it's launching a Red Bull Ring special edition variant of the device, available in the Netherlands via a partnership between Vodafone and the Red Bull Ring.
The handset will feature all the same specs as the regular S9, albeit it will be tinkered with a little so as to feature themes from the Red Bull Ring and Moto GP prominently all over the phone's decor.
The Galaxy S9 will cost 744 euros, and the S9 + will be 888 euros. It costs the same as a regular S8=9 so if you wanted to be 'different', it won't cost you more than usual. The handsets will be on sale until the 27th of May.
Via Pocketnow.