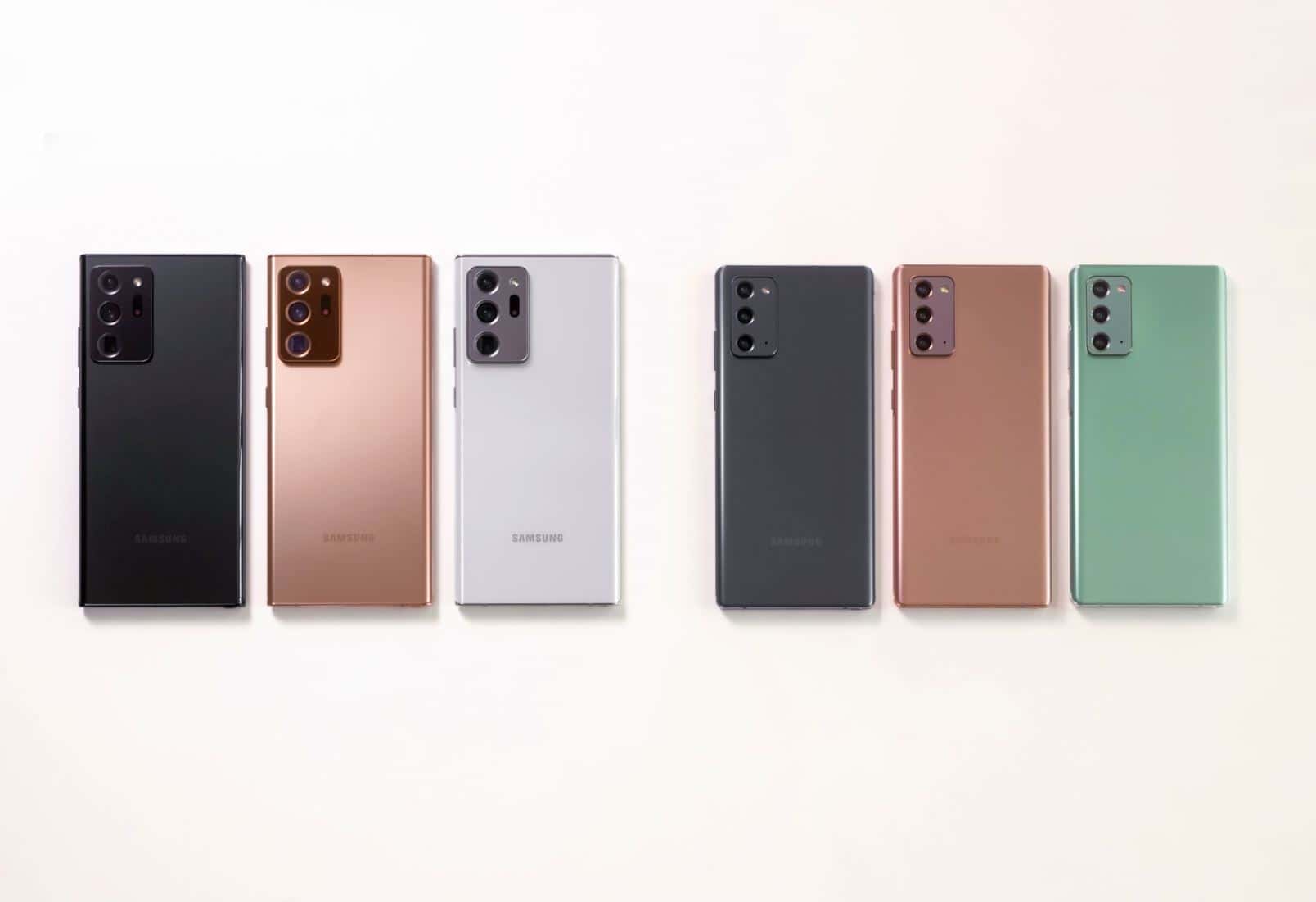 Samsung today officially announced the new Galaxy Note20 and Galaxy Note20 Ultra smartphones at its Galaxy Unpacked event.
The Galaxy Note20 series is built with the fastest processor of all Galaxy devices. It features cutting-edge technology and best-in-class mobile experiences, without sacrificing the iconic design. Both Galaxy Note20 and Galaxy Note20 Ultra introduce new Mystic colors – soft neutral tones that transcend changing trends with a brand new, textured haze effect that cuts down on fingerprints and smudges.
Gallery:
Gallery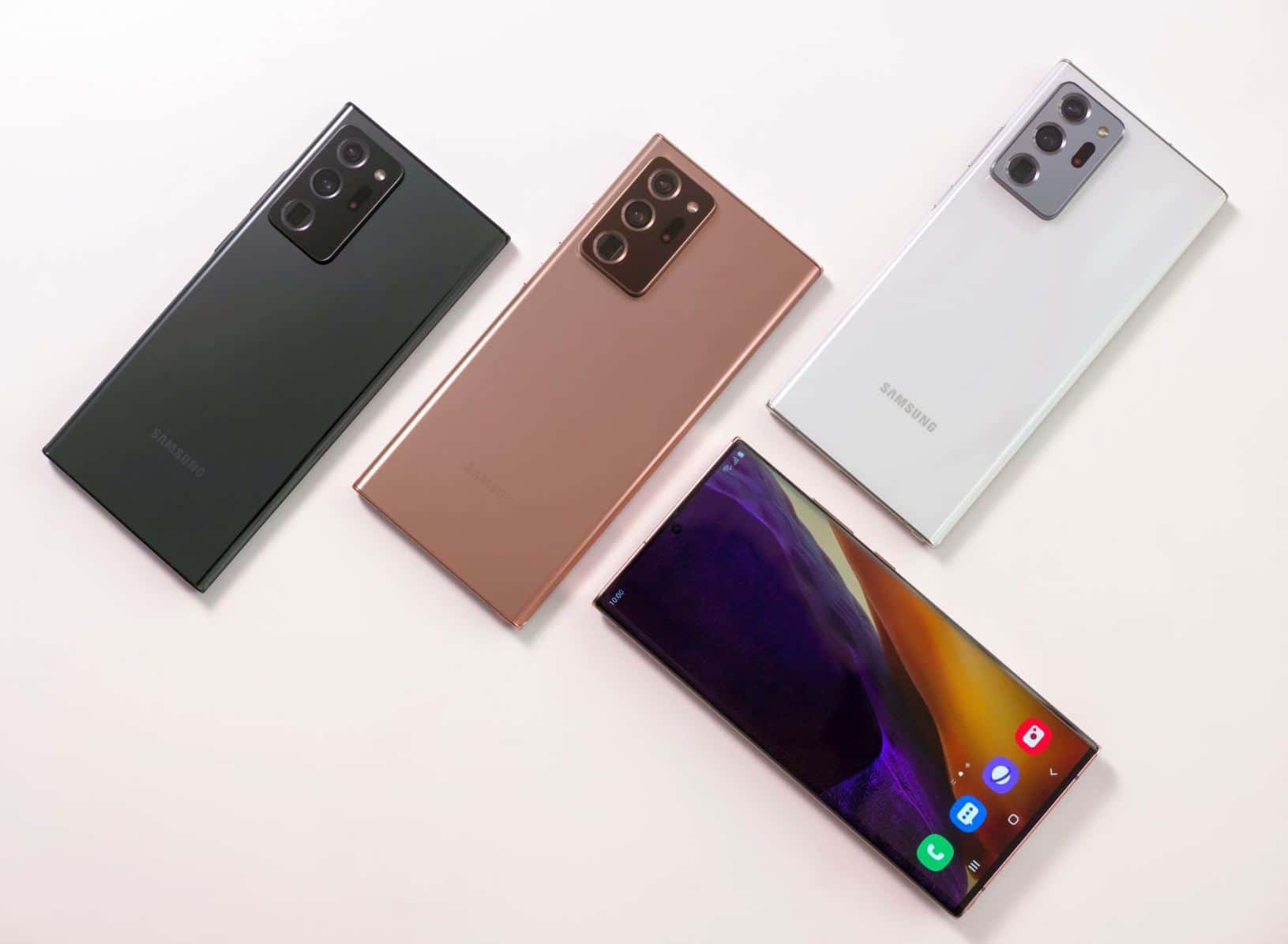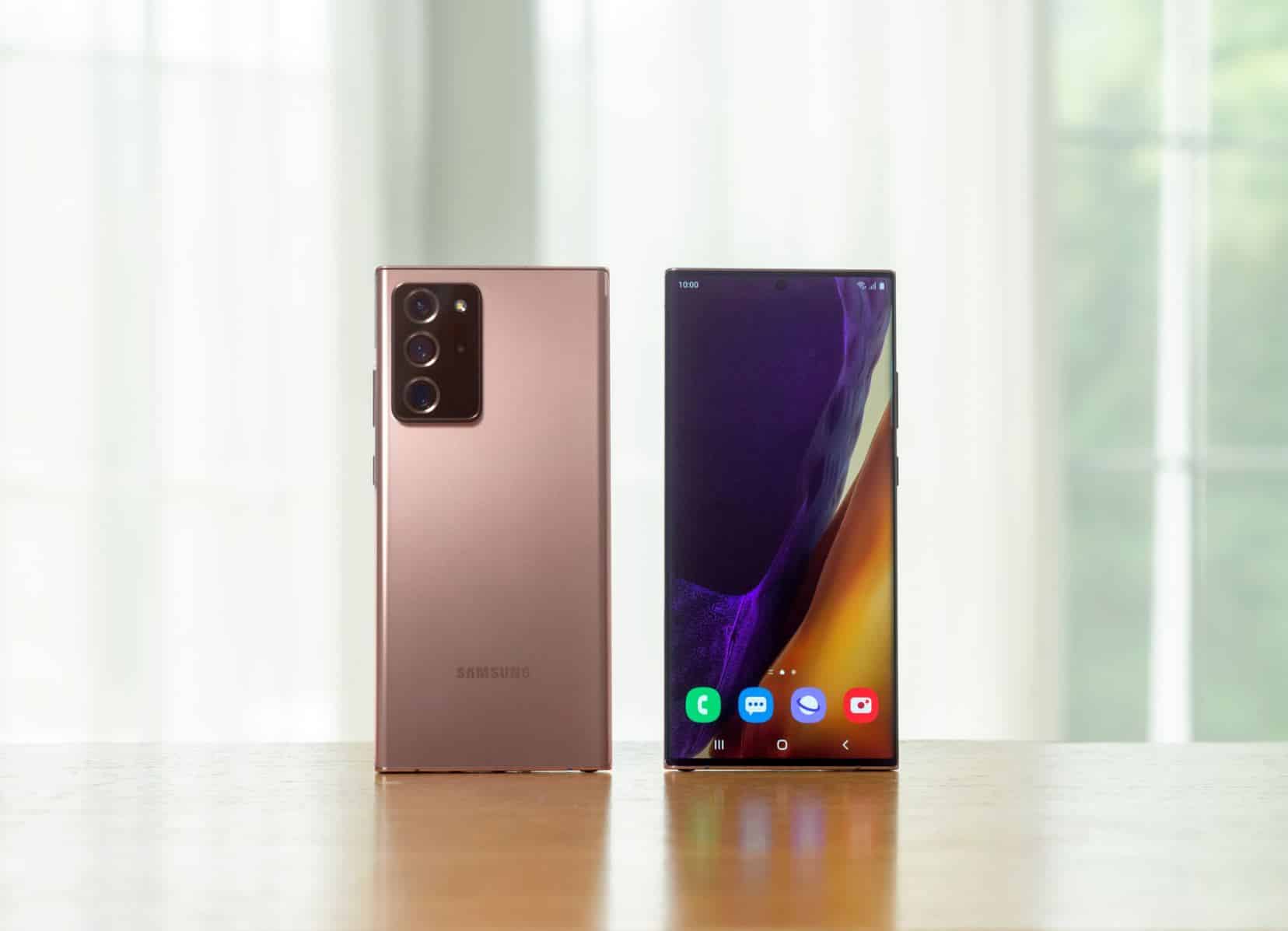 Pricing:
Pricing for the Galaxy Note20 starts at $999.99 and Galaxy Note20 Ultra starts at $1,299.99. Consumers can get a Galaxy Note20 for $9.73 a month or a Note20 Ultra for $18.07 a month with eligible trade-in valued up to $650 on Samsung.com. Find the European pricing details below.
Samsung Galaxy Note20:
Galaxy Note20 4G 256GB = 949/959 Euro
Galaxy Note20 5G 256GB = 1049/1059 Euro
Samsung Galaxy Note20 Ultra:
Galaxy Note20 Ultra 5G 256GB = 1299/1309 Euro
Galaxy Note20 Ultra 5G 512GB = 1399/1409 Euro
Source: Samsung