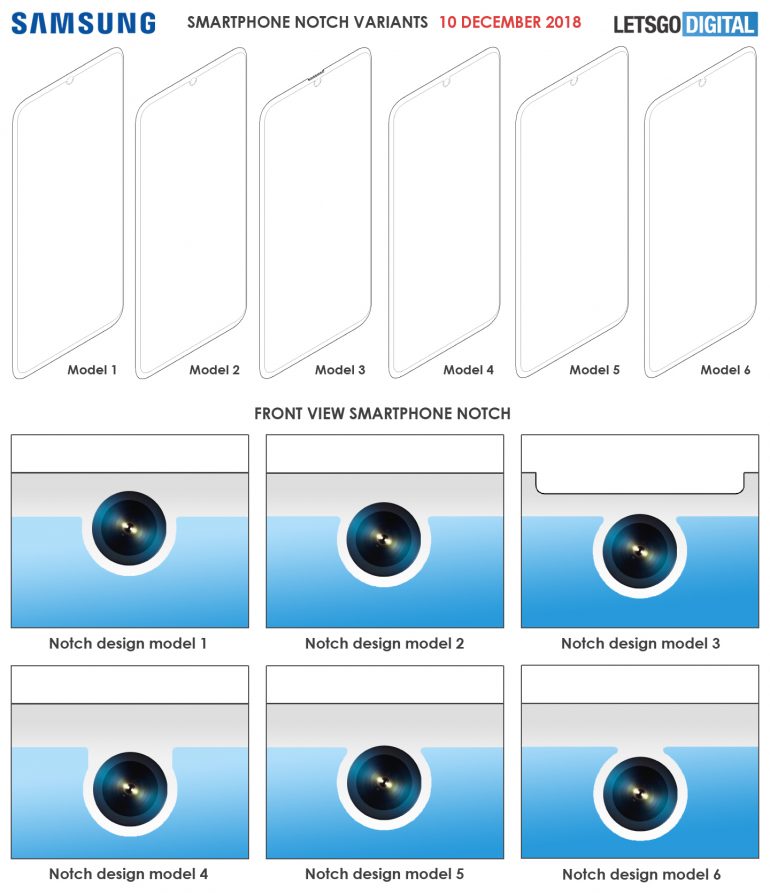 Samsung has been experimenting with the designs for a while and it looks like they might also give in to the notch trend as the company has filed new patent showing notch designs.
The patent was filed by Samsung earlier this year and was published by the KIPO on 10 December 2018. The patent shows six different notch designs that the company plans to use in the future. The patent also shows designs based on infinity-O and infinity-U designs that Samsung showed during the Developer Conference. There are also other models with slightly different designs but all with the notch.
While design patents don't usually mean that we will see them in the devices, Samsung has been working for a while to solve the notch problem. It will be interesting to see if Samsung goes with a notch on the upcoming Galaxy S10 or with the infinity-O design that they implemented on the Galaxy A8. In the meantime, you could head to KIPO and check out the patents filed by Samsung for Model 1, Model 2, Model 3, Model 4, Model 5 and Model 6.
Source: Letsgodigital