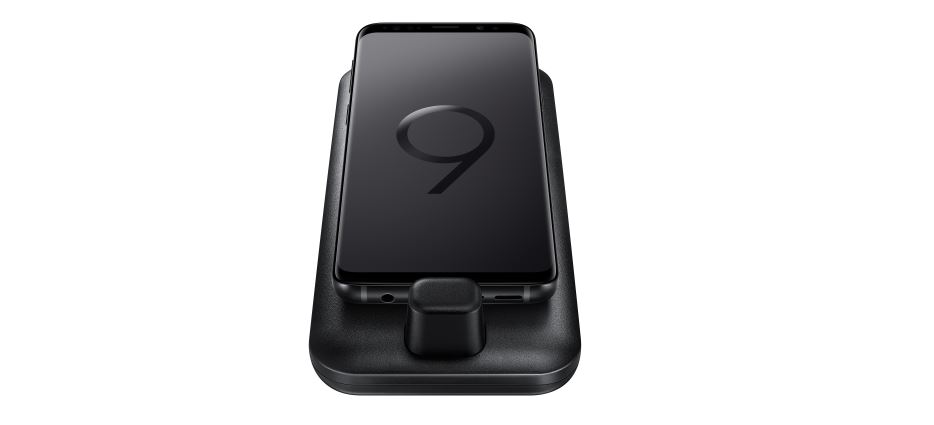 Samsung today announced the availability of the Samsung DeX Pad for Galaxy S9 and Galaxy S9+ in the U.S. beginning May 13. You can pre-order DeX Pad on Samsung.com starting today. For a limited time, when you purchase a Galaxy S9 or Galaxy S9+ on Samsung.com, Samsung is offering this new DeX Pad ($99.99 retail value) for free.
Similar to Microsoft's Continuum dock, DeX Pad enables a desktop-like experience for the Galaxy flagship devices. The updated DeX now features multi-resolution support, providing a choice of visual experiences from HD+ to WQHD (2K) resolutions. It allows you to get the most out of your apps by letting you use desktop functions with them, such as right-click and drag and drop. So you can do more things with the same emails, photos and files already on your phone. And you can also use your Galaxy S9 or S9+ as a touchpad to navigate the rich desktop-like experience.
"The Samsung DeX Pad bridges the gap between smartphone and desktop. With its desktop interface, and easy connection to a mouse, monitor, and keyboard, DeX Pad helps you get the most out of your favorite apps," said Alanna Cotton, senior vice president, Samsung Electronics America. "DeX Pad is more than an accessory, it is reflective of our philosophy of mobile technology: innovative devices and services, working together seamlessly, to help consumers do more."
Pre-order it here on Samsung.com.