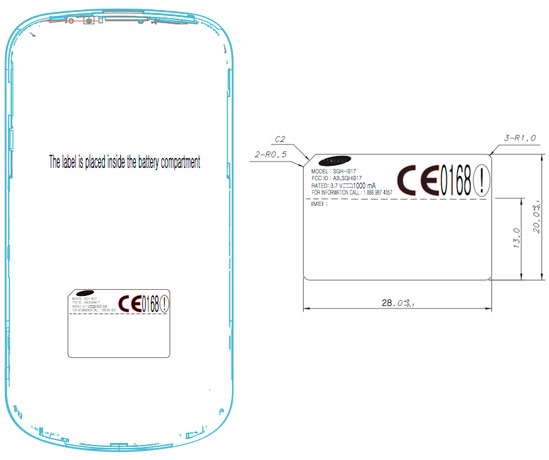 Samsung's 4 inch Windows Phone 7 monster, the Samsung Cetus SGH-i917, has made its way through the FCC, and seems headed straight to America's premier GSM carrier, indicated the the 850/1900 supported HSDPA frequencies and the presence of AT&T on the actual label.
The outline on the application does give us an idea of the shape of the smartphone, which seems a bit more rounded than the Samsung Omnia 2, and of course pretty narrow, like most Windows Phone 7 devices demoed so far.
See the FCC application here.
Via Engadget.com