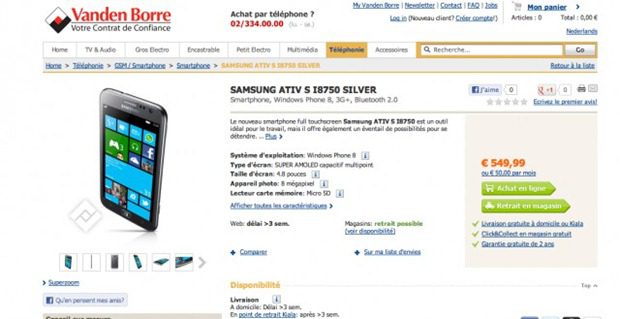 We have seen pre-orders for the Samsung ATIV S before, but none yet with a realistic price attached.
Now online store Vander Borre has put up a pre-order page for the handset listing a price it at 549 Euro, which is significantly cheaper than the 649 Euro of the Nokia Lumia 920. No shipping date was mentioned.
Of course the 920 does add features such as wireless charging and a very special camera, but with a significantly lower price this may not matter.
Given the supposed price of the Samsung ATIV S, will more of our readers opt for for that handset? Let us know below.