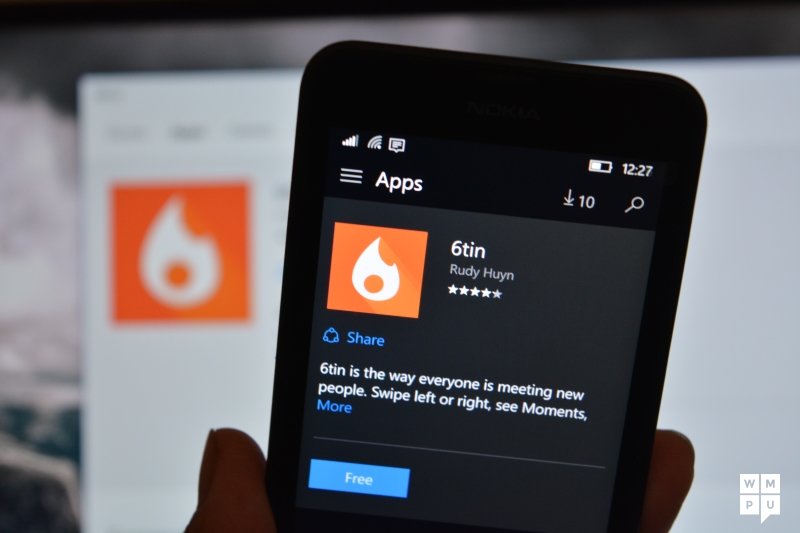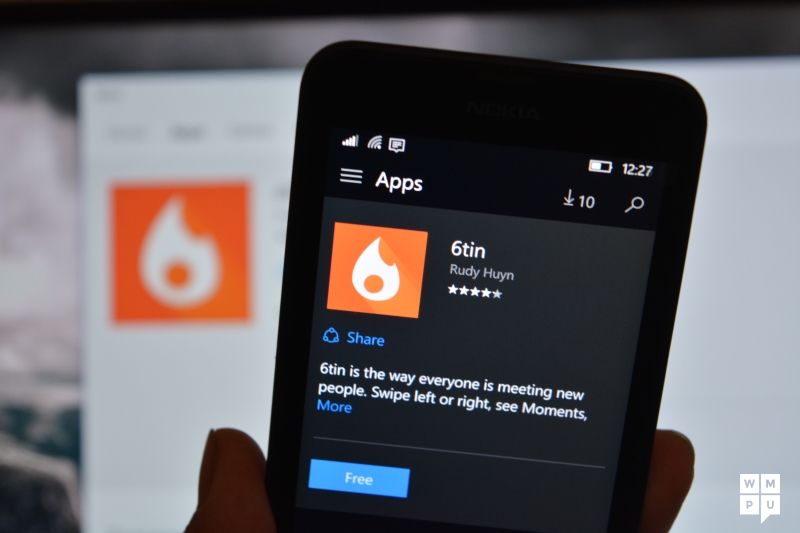 Tinder has just added a series of new features to their hookup app, including the ability to send gifs in messages, the ability to like messages, upload profile pictures from the camera roll and larger, bolder emojis.
Fortunately for Windows Phone users, who do not have an official Tinder app, Rudy is already working on adding many of the features to his 3rd party Tinder app 6 tin.
Challenge of the day: release new Tinder features less than 24h after the initial release

— Rudy Huyn (@RudyHuyn) January 28, 2016
Features: receive gif, like messages and upload pictures. Send gif later

— Rudy Huyn (@RudyHuyn) January 28, 2016
The new version of the app, which has already been uploaded to the store, will feature the ability to receive gifs, like messages and upload new profile pictures.  The ability to send gifs will come in a future update.
With 6tin now a Universal app it should be even easier for Windows 10 user to pay the dating game.
The current version of the app can be found in the store here.
Developer: Rudy Huyn
Price: Free+