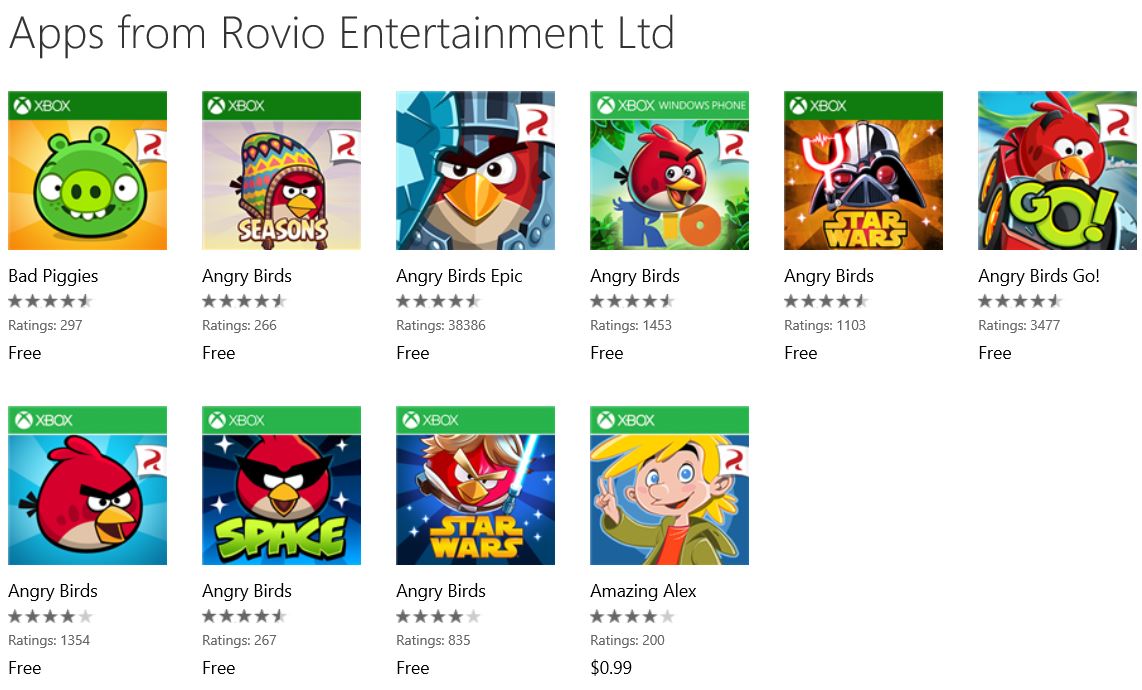 Rovio has a couple of games for Windows Phone and Windows 8.1. Today, the company stated that it's no longer developing its Angry Birds games for Windows Phone in an email. The company stated that it'll be focusing on Android and iOS for now – however, there isn't any word on if the company will be dropping Windows Phone entirely.
Rovio games are also no longer developed on Windows Phones. The only devices that are still supported and updated are Android and OS devices. We are sorry for the inconvenience. If there is anything else we could help you with please, do not hesitate to contact us again.
Considering the fact that Windows 10 games had pretty good success, as companies like Game Troopers and Gameloft continue to build fantastic apps for the platform, it'll be interesting to see if Rovio ends up making games for Windows 10 in the future. For now, if you still play Angry Birds, don't expect it to get a new update anytime soon.