Is Copilot the best AI companion out there? Help us find out by answering a couple of quick questions!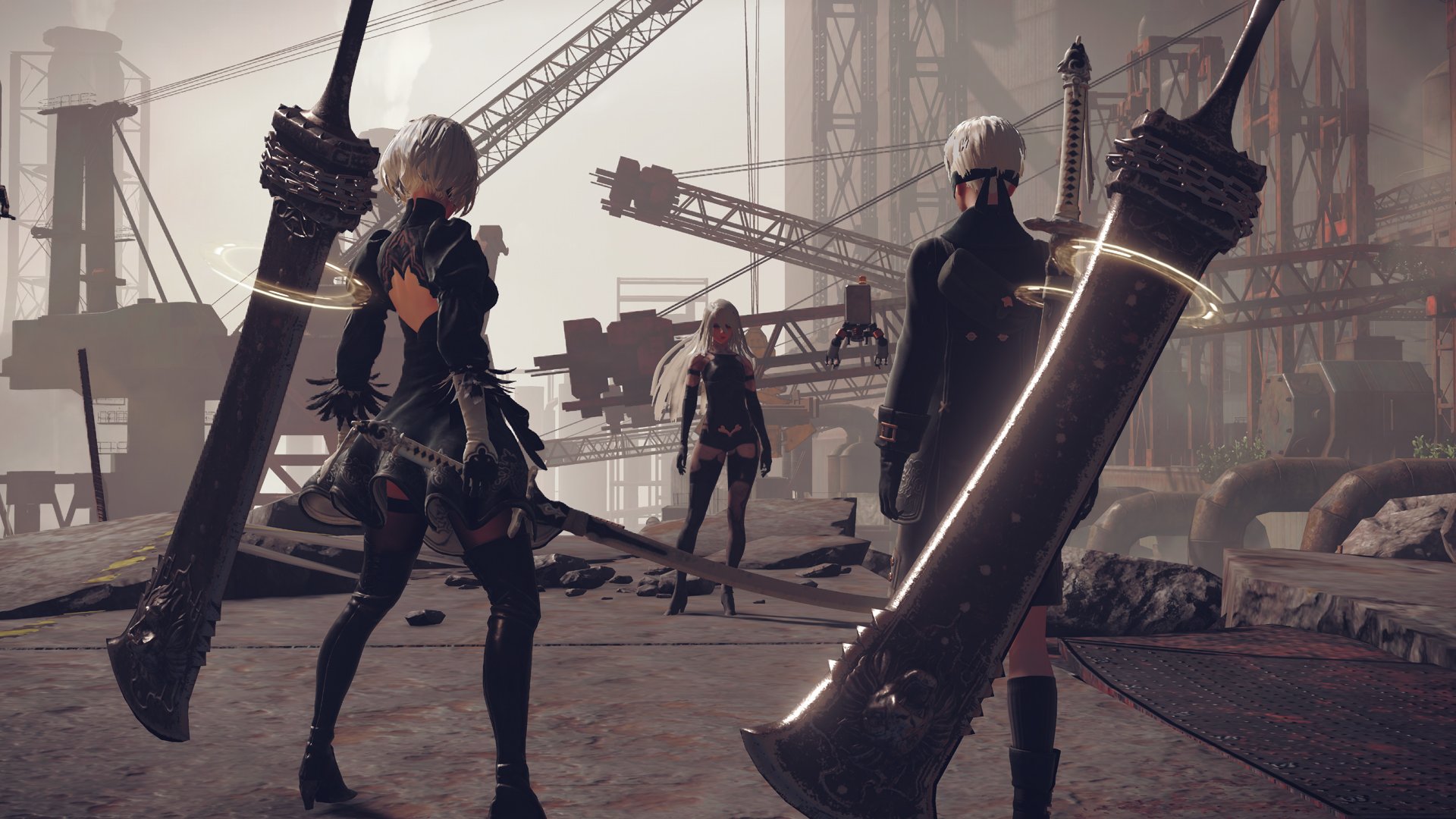 New games release on Xbox One and Windows 10 every week, and it can be quite difficult keeping track them all, especially during the summer when so many blockbuster titles are taking up people's attention with their expansive marketing campaigns. Some of the games reviewed this week you may not have even heard of. This time around, we're taking a look at Nidhogg 2, Nier: Automata, and Red Faction Guerrilla Re-Mars-tered.
---
Nier: Automata
Nier: Automata is a hack-and-slash action game that takes place in the distant future. Invaders from another world attack without warning, unleashing a new type of threat known as "machine lifeforms". In the face of this insurmountable foe, mankind is driven from Earth and takes refuge on the Moon. The Council of Humanity organizes a resistance of android soldiers in an effort to take back the planet. To break the deadlock, the group deploys a new unit of android infantry known as the "YoRHa". Playing as androids 2B and 9S, you uncover the history behind Earth's invaders and how to return peace to the planet.
Nier: Automata originally launched on PC and PlayStation 4 in 2017. Since then, many gamers have been asking for an Xbox One version and it finally happened more than a year later. Luckily, it's also the best console port because it manages to run at checkerboarded 4K as opposed to 1080p on PlayStation 4 Pro. While we would've liked to see some more optimization, the upgrade in terms of visual clarity is quite noticeable. Plus, the fact that it runs at 60 FPS instead of 30 FPS like many other action games makes Nier: Automata a blast to play. The fast-paced action needs a quicker frame rate.
While Nier: Automata's story may seem a little convoluted at first, it all comes together nicely towards the end. However, even as the credits roll, you can keep on playing and experience the title from other perspectives. This gives the game a lot of replayability. The environments are also vast and take place in an open world setting. While the visuals aren't breathtaking, they do have a unique, barren look to them.
Keep in mind that various playthroughs also unlock additional gameplay features, such as being able to hack enemies, and "Berserk Mode". According to the developer, each ending will enhance your experience so you have to keep at it.
Overall, Nier: Automata is a phenomenal game and a testament to excellent storytelling and gameplay. We just wish it were a little more polished on Xbox One — particularly Xbox One X — because it's not as technically sound as we would've liked it to be.
9/10
Xbox One X
---
Red Faction Guerrilla Re-Mars-tered
Red Faction Guerrilla Re-Mars-tered is a third-person action game that focuses on liberating Mars. However, instead of plotting, you mostly go around smashing everything to smithereens. While it's unclear how that triggers Mars' freedom, it's still a lot of fun to experience.
Red Faction: Guerrilla originally launched in 2009 and garnered positive reviews. While the story was always regarded as somewhat weak, the gameplay elevated the experience. Back on Xbox 360, Red Faction: Guerrilla didn't run that well. The impressive destruction took a toll and that showed on the hardware. Luckily, the remastered version shines on Xbox One X.
According to the developer, the game runs at 1800p on Xbox One X and 1500p on PlayStation 4 Pro. The title looks crisp and we didn't encounter any major frame rate drops during our playthrough. It's clear that the remastered version is an optimized port. Going around and destroying countless buildings never gets old.
Red Faction Guerrilla Re-Mars-tered isn't the best-looking title out there, but it gets the job done. We would've loved to see higher-resolution textures and maybe some foliage. Mars is barren but at this point the characters are breathing on the planet. The team could've exercised more creative freedom here to make the terrain pop. It's a little bland.
Overall, Red Faction Guerrilla Re-Mars-tered is a great remaster and if you didn't play the original, this is a must-buy. It's clear how games like Just Cause 2 draw inspiration from this title. Hopefully a sequel is in the works which takes the destruction to another level. The original Red Faction featured terrain deformation so it's a little shocking to see that only buildings are destructible in Red Faction: Guerrilla. However, being able to topple numerous gigantic buildings makes up for that.
8/10
Xbox One X
---
Nidhogg 2
Nidhogg 2 is a strange game but it's so good. It might initially look like a platformer, but it's a side-scrolling brawler more than anything else. The plot is quite bizarre too. According to the developers, the "wurm" has returned and it must feed. You have to shed your garments and paint the walls with the flesh of your enemies. You have to reach the other side and kill anyone that stands in your way.
The main mechanic revolves around parrying and attacking… or shooting enemies with arrows. There is a lot of skill involved and you should expect plenty of deaths. However, mastering combat is rewarding but it's not for everyone. Many gamers will be frustrated with the difficulty so only those who truly enjoy a challenge and repetition should consider making the purchase.
Nidhogg 2 is the sequel to the 2014 hit, and builds upon the award-winning gameplay of its predecessor with new weapons and levels to master. The Xbox One version also features new levels and comes with features such as online matchmaking and private games. There's also a character customization option. It's quite a deep experience and just a lot of insane fun.
9/10
Xbox One X
---
Out of all of these games, we would recommend Nier: Automata the most. It's a lot of fun and gives you that nostalgic feeling of playing old-school action games. All of the titles this week provide their own unique experiences, so give them all a shot if you're interested. It just depends on what you like but we all have our favorites.