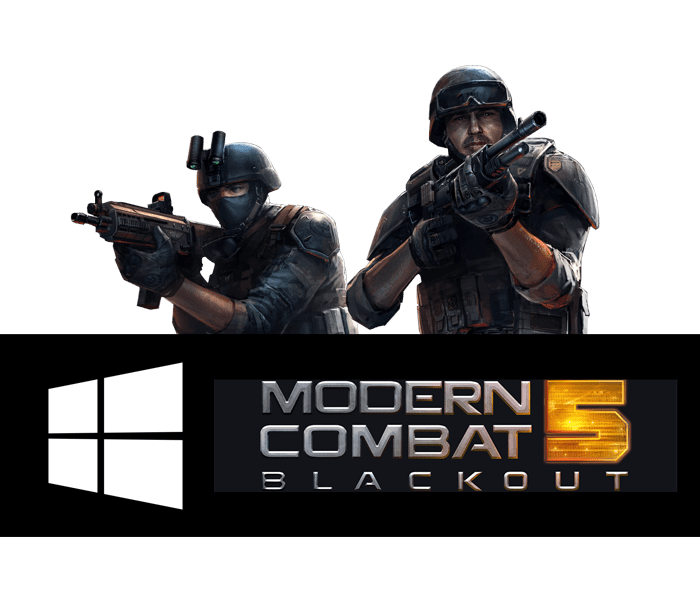 Gameloft released the next game in their Modern Combat series, Modern Combat 5: Blackout, last Thursday on Windows Phone, Windows, iOS and Android. At the price of $6.99, it certainly isn't the cheapest game on the market and there is no trial either. Many might consider buying it, but be unsure due to its price.
I am SPKB24, a top Modern Combat 4 player, and now a rising Modern Combat 5 player as well. I have been playing for a few days now, and would like to share my thoughts about the game with you, the good and the bad. Hopefully this will help you make your decision to whether or not you want to buy this game.

---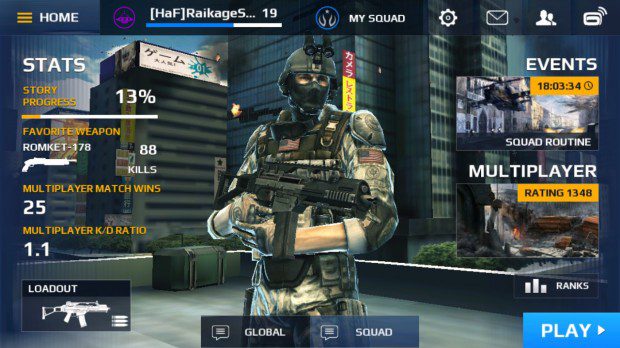 GOOD
Universal App!
If you happen to use a Windows Phone AND Windows, this is a great deal for you. Pay once, get the game twice on your phone and laptop/tablet/computer. This gives you more reason to buy it, and more choice. If you think that your phone is too small to play a FPS (First Person Shooter), you can play on your computer for no additional price (MC5 also supports computers with no touch screens).
Gameloft fully supports Windows Phone
Gameloft has been releasing tops games such as The Amazing Spider-Man, the Asphalt series, Six-Guns, Order & Chaos, and many more for Windows Phone.
Modern Combat 4 was also released for Windows Phone, but months after the iOS and Android release. Gameloft has shown great support for the Windows and Windows Phone platform by releasing Modern Combat 5 on the same day as the other two competing platforms.
Fresh, New Gameplay
Even if you are a MC4 veteran like me, you won't get bored playing this. With new maps, guns, game modes, and many other things, you will be hooked on (eventually).
No XBOX Live support
This may seem like a bad thing, but personally, I like it. With the Xbox support in Modern Combat 4, I was stuck with the gamer tag that I made in 5th grade (but as you may be able to tell, it grew on me). If I wanted to change it, I had to pay. Modern Combat 5 lets you login to Facebook, or use a guest account to play. With this, I can change my username whenever I want and even invite friends from Facebook to come join me.
One Time Purchase
The $6.99 that you will pay for the game is the only money you will need. Modern Combat 5 won't bug you to buy add-ons or tempt you to buy in-game money to get new guns. The only way to get better is to play and earn experience. This also makes the game a lot more fair for those who wouldn't purchase in-game money anyways.
BAD
Always-On Internet Connection
For multiplayer mode, Wi-Fi is necessary, no surprise there, but because of the new changes in Modern Combat 5, you will need at least 3G connection to play single player mode. Since the single player mode will earn you experience and get you new guns, the game will need internet connection to sync.
Huge Battery Killer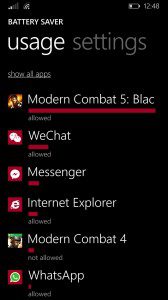 I have never seen my battery die so quickly. This might be a result of the Always-On internet connection, but I can't say for sure. Regardless of what is causing it, if you want a game to play at work during breaks, this is not a good game (My HTC 8X heats up and stays like that for 10-15 minutes after playing).
---
The GOOD's outweigh the BAD's, so I certainly recommend Modern Combat 5 to both new and experienced FPS players. For the price of $6.99 you will get hours of fun on both Windows Phone and your Windows 8 device.
Download Modern Combat 5 using the links below.