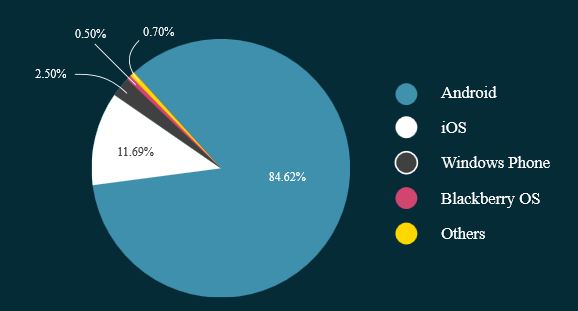 In the recent Mobile Cyber Threats report from Kaspersky Lab and INTERPOL, it was revealed that Android is by far the biggest target for mobile malware. Because of the huge Android user base and being an open platform, malware designed for Android has the greatest odds of success and easy to exploit as well. Another main reason for Android malware is the reason it allows users to download apps from various sources. In fact, the number of attacks on Android devices grew tenfold when compared to last year.
Kaspersky Labs estimates that Android is the lucky recipient of more than 98 percent of the mobile threats currently in existence. In the first half of 2014 alone, Kasperky researchers identified 175,442 new, unique malicious programs designed for Android.

Over a ten-month period from August of 2013 through March of 2014, Kaspersky saw the number of attacks per month skyrocket nearly tenfold—from 69,000 per month to almost 650,000. In that same timeframe, the number of users attacked also increased rapidly, from 35,000 to 242,000.
Due to Microsoft's security policies, Windows Phone users can enjoy their devices without any malware and other Android security issues.
Read the full report here.
via: PCWorld