Is Copilot the best AI companion out there? Help us find out by answering a couple of quick questions!
As you know, to remove a program in Windows, you must first uninstall it through the Control Panel. However, this often doesn't remove all of the file's entries. Remnants of a deleted program may remain on your hard drive or SSD. Entries for old and deleted programs can also stay in the Registry.
These leftovers may not pose much of a threat, but they tend to slow down your computer. In my experience, it's best to remove them. So, I've investigated and tested various methods users employ to clean their PCs. It can be a tedious process if you're doing it manually! Luckily, I've documented all the steps so you can follow along and remove software leftovers completely.
Ready?
How To Remove Software Leftovers On Windows?
I'll show you two methods to remove leftover software from your computer. The first one involves manually deleting it and cleaning up the Windows Registry. Although this method doesn't require third-party software, you should exercise caution as any errors can negatively impact your computer's performance.
If you're not really a tech-savvy person, I recommend getting an uninstaller program. I'll show you below some options that I've tried that worked for me. But first, let me explain how to delete software manually.
1. Manually Remove Software Leftovers
Before making any changes to the system registry, I highly recommend creating a backup copy. This will allow you to restore the system to its previous state if something goes wrong. I'll be deleting the web browser Opera as a demonstration.
Backup Windows Registry
1. Press the Win + R keys to show the Run dialog box.
2. Type: "regedit" and press Enter to open Registry Editor.
3. Click on File>Export.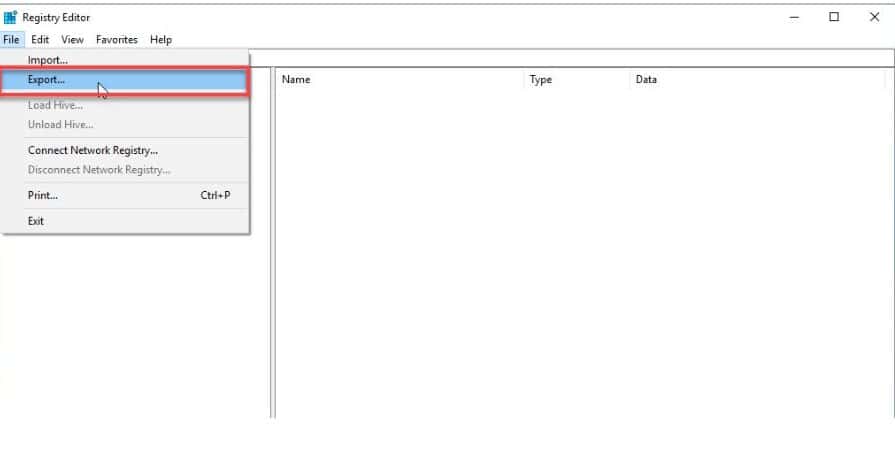 4. Choose a folder to save your registry file just in case. Give the name like Registry Backup.reg and click Save.
5. You should wait until the process is complete since the registry file can be quite large.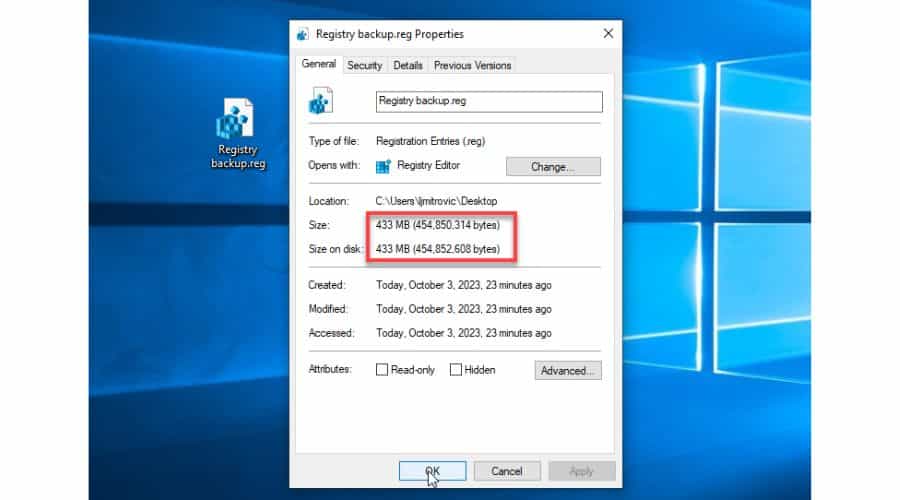 After that, you're ready to move on and uninstall what you want.
Uninstall Program
1. Launch the Run dialog box and type: "appwiz.cpl." Then, press Enter to open Programs and Features.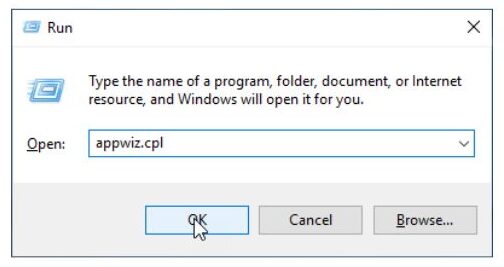 2. Search for the Opera program on the list, right-click on it, and select Uninstall.
3. Wait until the program uninstall is done.
Remove AppData Leftovers
Even though you've successfully uninstalled the program, some entries may remain in several system folders. So, you'll need to check your program and app data to remove them manually. Here's how:
1. Launch the Run dialog box and type: "%appdata%." Then, press Enter to open the AppData>Roaming folder.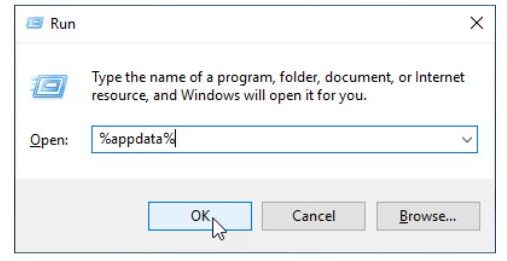 2. In AppData>Roaming, find and delete the Opera folder.
3. Click on the AppData folder on the address bar and repeat the previous step for AppData>Local folder.
4. Relaunch the Run dialog box, type: "%programdata%," and press Enter to open the ProgramData folder.
5. If there's an Opera folder, delete it as well.
Remove Software Leftovers From the Registry
A word of warning: You should exercise caution when carrying out this procedure. That's why you need to back up your files in the first step!
Any way, when you uninstall a program, it usually remains in the Windows Registry. This can cause the registry to become "bloated" and slow down your computer. I'll show you how to clean it up below:
1. Launch the Run dialog box, type: "regedit," and press Enter to open Registry Editor.
2. Navigate to the HKEY_CURRENT_USER>Software, HKEY_LOCAL_MACHINE>SOFTWARE and HKEY_USERS>.DEFAULT>Software.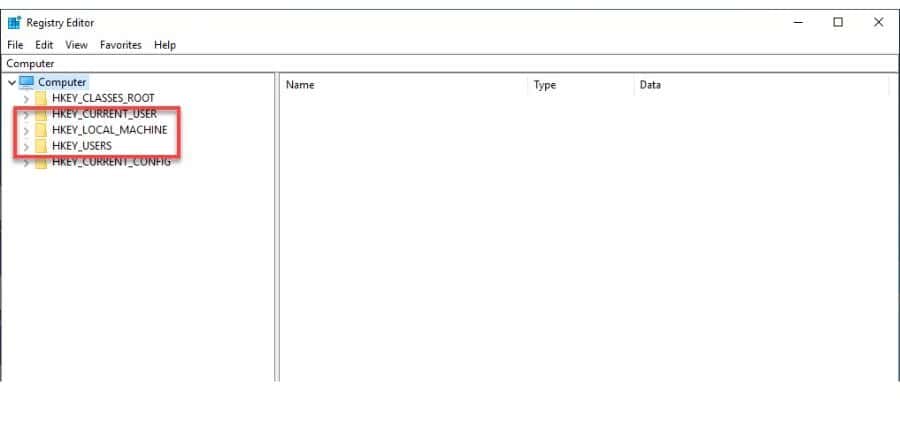 3. Search for the key corresponding to the program you uninstalled, such as Opera. If you find the key, remove it.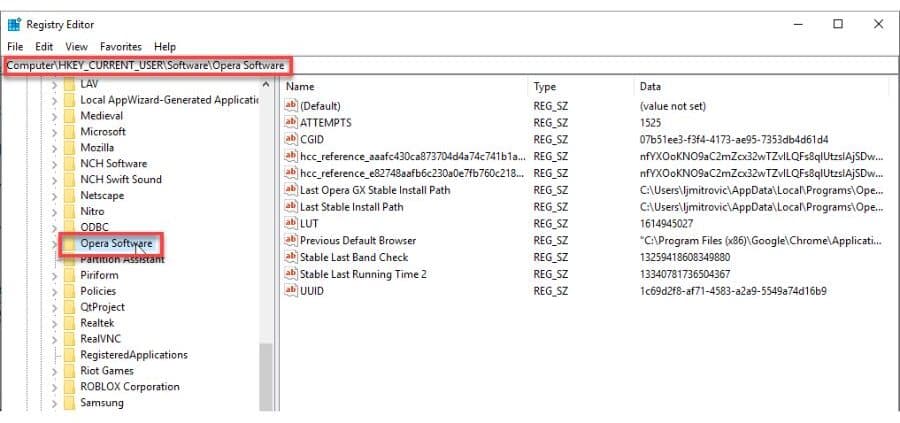 Clear Temp Folder
As a final measure, you should clear the Temp directory. This specific folder contains all temporary files. Best of all, removing them is harmless as it doesn't impact Windows operations or installed applications.
Nevertheless, this folder can amass a significant amount of data with time, leading to sluggish boot-up or affecting system performance. I periodically empty this folder and I recommend you do the same. Here's how:
1. Launch the Run dialog box, type: "%temp%," and press Enter to open the Temp folder.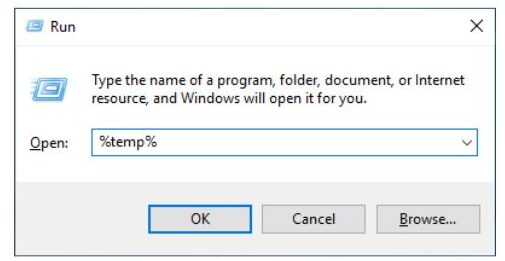 2. Press the CTRL + A keys simultaneously to select all files in the TEMP folder. After that, press the Delete key.
3. If you encounter an error message while deleting files, I recommend you leave them as is because they may be in use by Windows services or running software.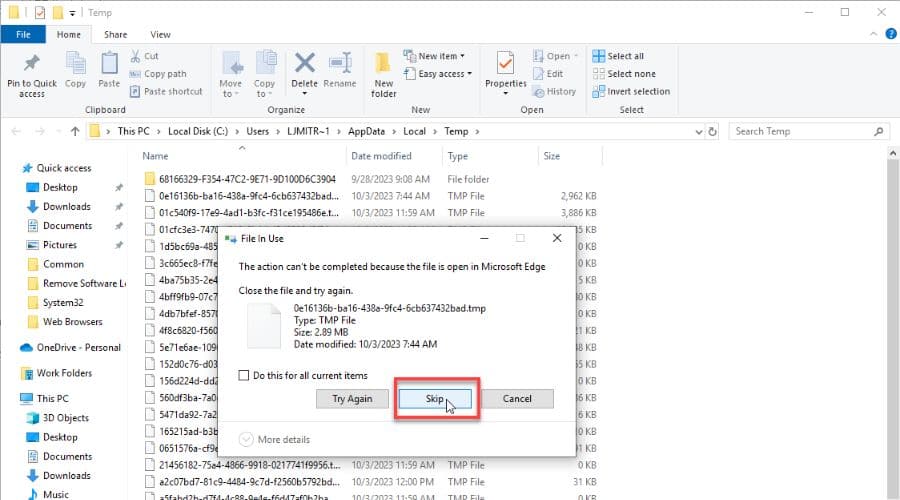 4. After completing the above steps, restart your computer. Doing so will ensure the program is entirely uninstalled without leaving any traces behind.
2. Use Third-Party Software
Alternatively, you can use software removal tools if this task seems too difficult. These uninstallers are available in free and paid versions, so you can select the ones that meet your requirements. I've tried out several popular tools, but here are three services that stood out to me. I've also included steps and screenshots on how to use them!
Revo Uninstaller
Revo Uninstaller has a free version that does the job effectively. Additionally, a more advanced Pro version is available for commercial use. Overall, it's a user-friendly software with an intuitive interface that immediately displays a list of installed applications.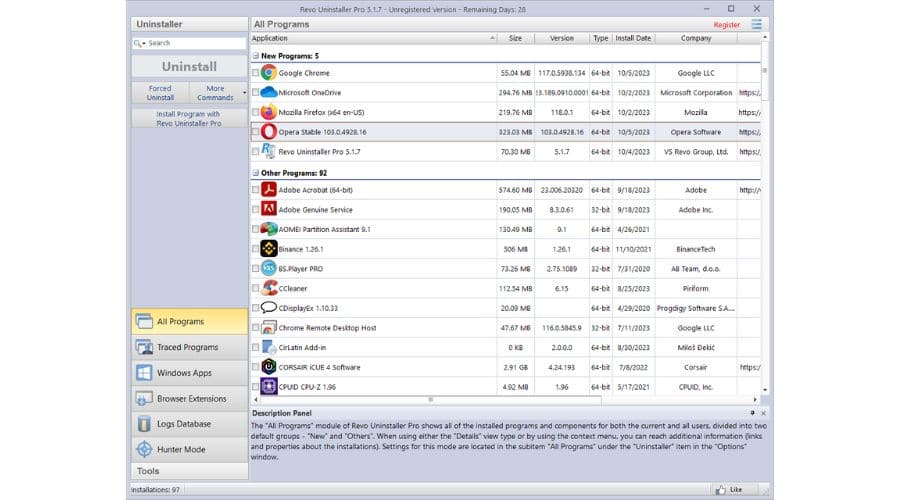 To uninstall the desired program, select it and click the uninstall button. A wizard will guide you through the process, with the most crucial step being the post-uninstallation process.
Here's a demonstration:
1. Right-click on Opera software and select Uninstall.
2. Check the options for security reasons: Create a System Restore Point before uninstall and Create a full Registry Backup before uninstall.
3. Also, don't forget to check: Automatically delete all found leftovers.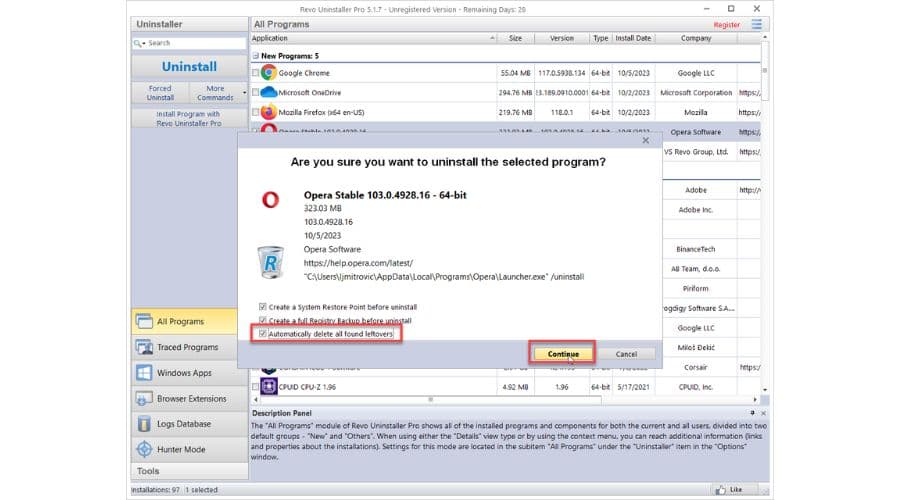 4. Revo Uninstaller will thoroughly search the registry database for related remaining entries and files. It'll then suggest deleting them in one go to complete the software removal.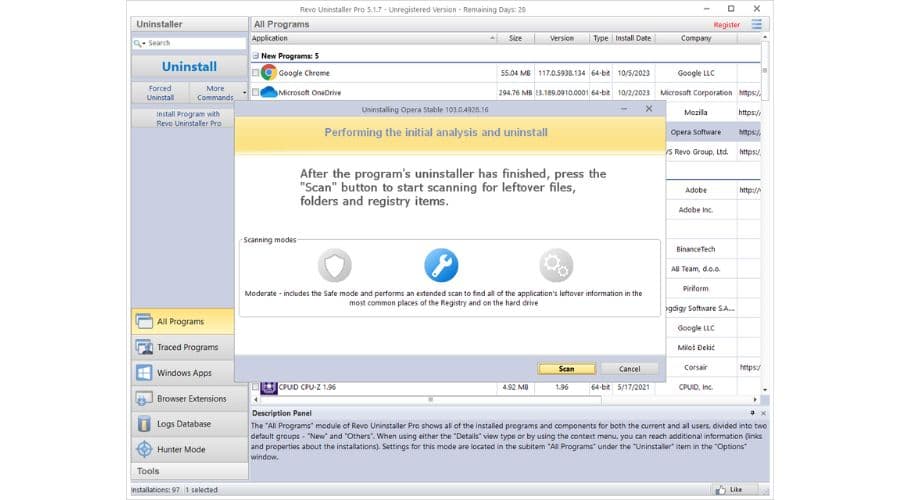 5. After the uninstallation is complete, you'll see what Revo removed.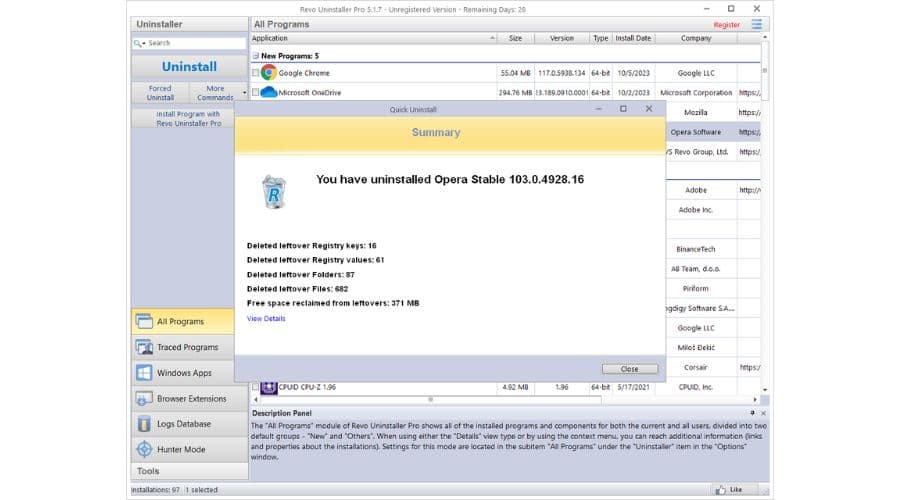 | | |
| --- | --- |
| Pros | Cons |
| +Remove software leftovers | -Outdated interface |
| +Additional tools and features | -Limited free version |
| +Hunter mode | |
| +Uninstall multiple apps simultaneously | |
Bulk Crap Uninstaller
BCU is a free tool that allows you to uninstall multiple applications simultaneously. All you have to do is mark one or more programs in the list and select Uninstall.
1. Right-click on Opera software and select Uninstall.
2. BCU will then ask if you want to create a system restore point, after which the uninstall procedure will start.
3. Once done, the program will ask if you want to scan your computer for any leftovers.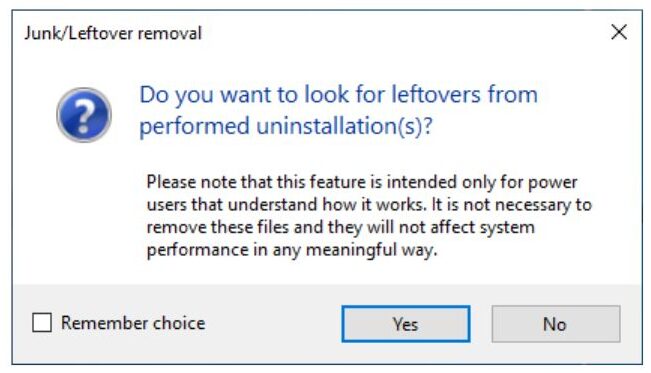 4. If you answer yes, it'll display everything it found and offer to remove the leftovers.
| | |
| --- | --- |
| Pros | Cons |
| +Remove software leftovers | -Post-uninstall Registry cleanup could be more comprehensive |
| +Free | |
| +Uninstall multiple apps simultaneously | |
| +Quiet Uninstall feature | |
Windows Package Manager
Windows Package Manager, or winget for short, is integrated into Windows 11. So, you'll have to install it on Windows 10 (version 1809 and up).
This command line packet manager allows you to install, update, and remove programs and applications. For example, to install the latest version of Opera, just type the command: winget install Opera.Opera. Or if you want to update it, type: winget upgrade Opera.Opera. Similarly, if you want to uninstall it, its: winget uninstall Opera.Opera.
So, here's how to use it:
1. Right-click on the Start Menu and choose Windows PowerShell (Admin).
2. Type: winget uninstall Opera.Opera.
| | |
| --- | --- |
| Pros | Cons |
| +Free | -Using it requires learning the commands |
| +Part of Windows 10/11 OS | |
Why Should You Remove Software Leftovers?
Regularly cleaning your computer of leftover software is crucial for optimal performance. Failure to do so can slow down your computer. Consistently cleaning your system can improve its speed, prevent software conflicts, and enhance overall stability.
In my experience, uninstalling unused programs, deleting temporary files, and performing system maintenance tasks can help you stay organized and productive. Also, you should refrain from installing unnecessary programs in general.
Conclusion
Most of us install and delete various programs without thinking about it too much. However, problems can arise when junk and leftovers from deleted programs pile up and slow down your computer. But now you know how to remove software leftovers with ease.
You can do it manually or use a third-party program for this purpose. Either way, I've covered all the steps you need to follow. Feel free to share which solution worked out for you in the comments below!