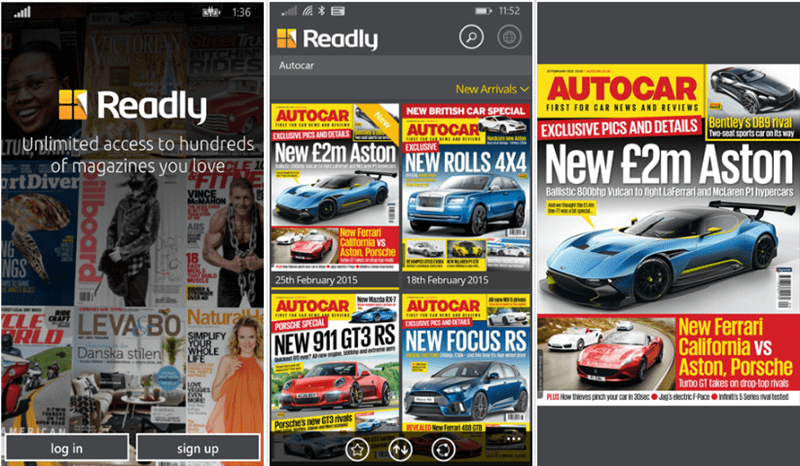 Magazine subscription service Readly has just released an update to their official Windows Phone app.
The service gives access to more than 900 magazines world-wide, including 10,000 back issues, for only £9.99 per month.  Publications include Rolling Stone, Women's Health, ESPN The Magazine, Men's Health, Saveur, Popular Science, Prevention, Men's Journal, and more.
The service can support up to 5 devices with one account, meaning you can share the flat monthly fee with quite a few family members and the app supports off-line reading.
The update now makes it even easier to share the load, with a new Profile system which makes it even easier to keep your Top Gear separated from her Home and Garden.
Readly notes:
Get up close and personal with the new profile feature! Create up to 5 profiles with your own favorites, bookmarks, downloaded and recently read – it's like having your own account. You can now have easy access to all your very own magazine collection and customize your profile how you like it.
The update also brings a new feature called Magazine Recommendations, which will do just that:
So many titles to read so little time we know! That's why we created the new Readly Recommendations where we do all the hard work and hand pick a selection of magazines that we think you would like to read – just for you. Discover the new interests as well as the old favorites. Check out the Readly app daily and see what surprises we have in store for you today.
The service comes with a no-commitment 14 day free trail and you can try it without having to give a credit card number.
Try it now by downloading it from the Windows Phone Store.
See a demo video of the service below.