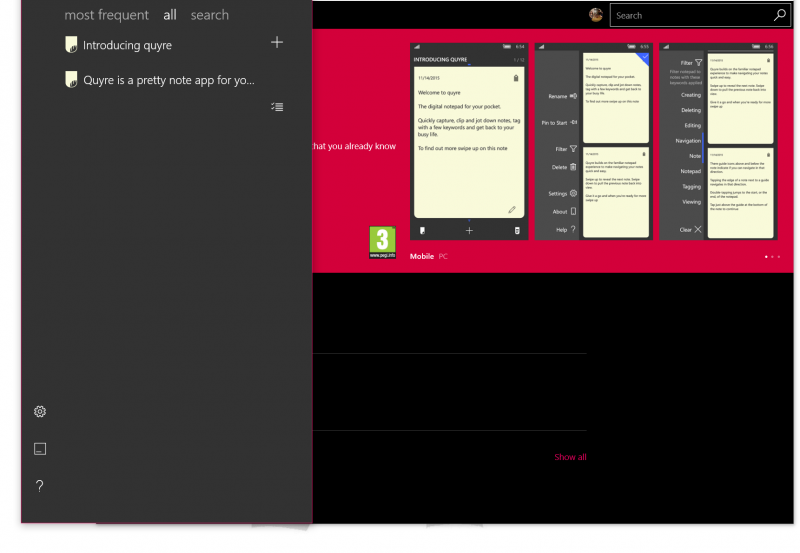 Windows 10 natively ships with OneNote,  which has the status of being one of the world's most powerful note apps as its strength. You know the issue with OneNote? It is one of the world's most powerful note apps.
As a note app, it may not be all people want. Perhaps someone just wants to enter text and have it searchable. No images, no frills, just text.
With that mindset, OneNote is a bit of overkill. It has not just photos, but voice recording, file attachments etc. There is a place for OneNote, but (especially on Windows phone), it isn't always the best tool for the job.
Quyre for Windows is one of many universal note taking apps in the Windows store aimed at fixing that gap.
Let's be clear, it doesn't do anything *more* than OneNote or other note-taking apps, but it does have a very well thought out design and user-interface (especially for mobile devices).
Gallery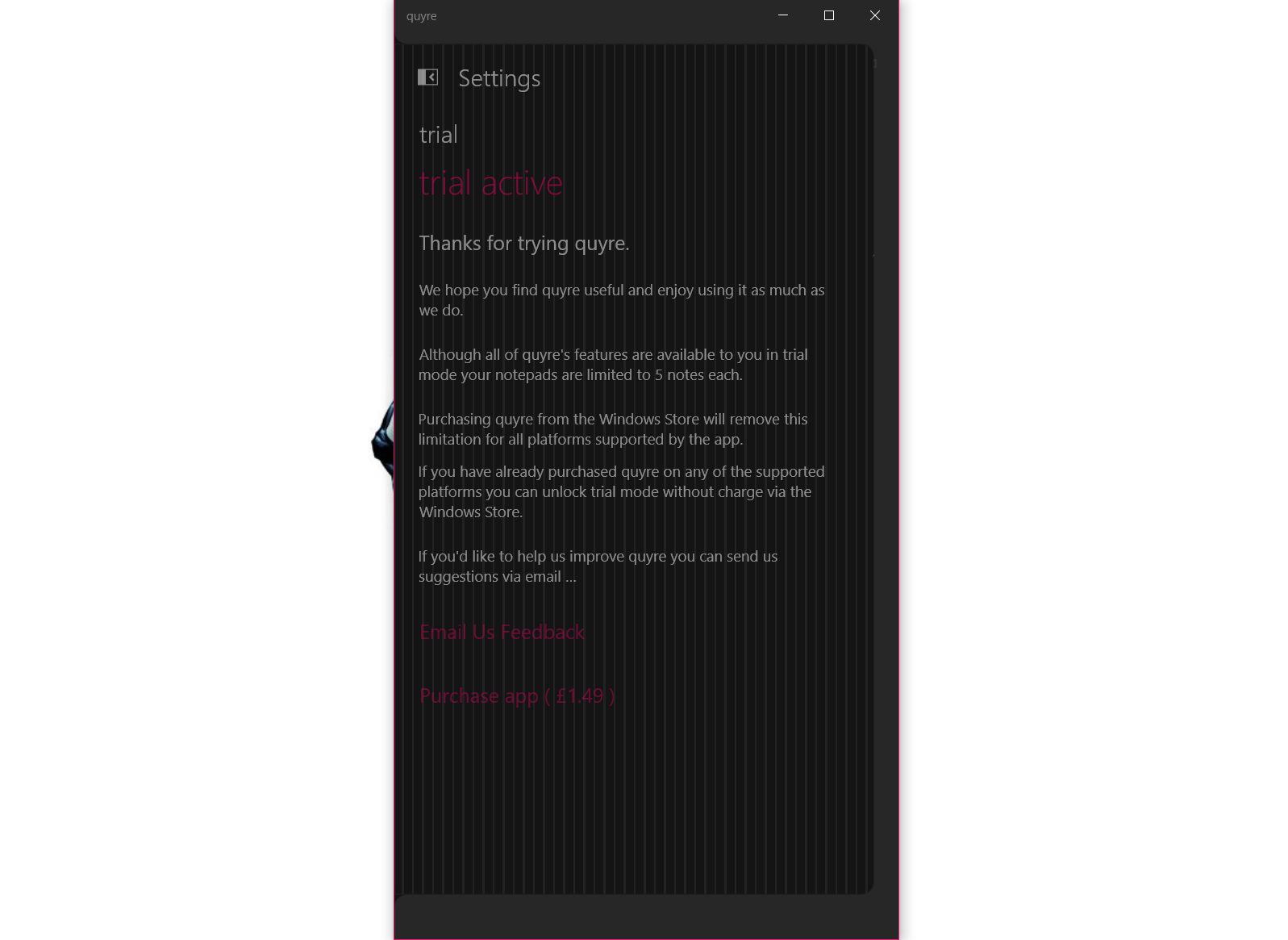 Here are some of the features it offers:
Uncluttered & familiar user experience effortless navigation of your notes via simple, intuitive, gestures
Quickly capture & create notes
clip text to a note from any compatible app interactive web & email addresses
Share a note's contents with any compatible app quickly categorise notes by tagging with keywords
Filter your notes according to their keyword tagging find notes fast with full-text search
Drag notes around to rearrange the contents of a notepad
You can find Quyre from the Windows Store link below. It costs $1.99 and has a free trial with limitations on the number of notes per notebook.
Developer: Christopher Snazell