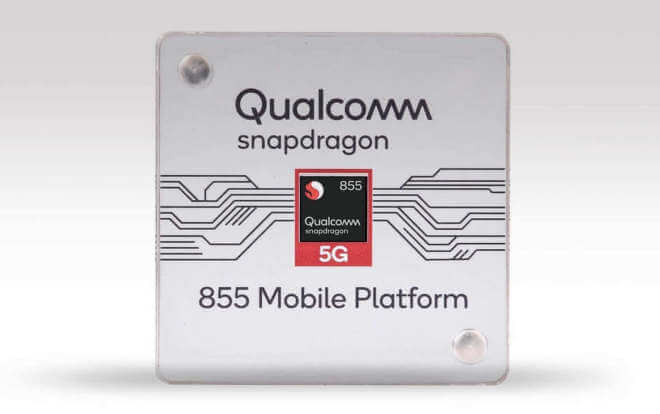 TechCrunch has managed to break Qualcomm's embargo and leak details of Qualcomm's new Snapdragon 855 processor a few hours early.
Qualcomm said the 855 processor is "the world's first commercial mobile platform supporting multi-gigabit 5G" dubbing their event a "coming out party for 5G."
The chipset also hits some other buzzwords, however. It features a multi-core AI engine with 3x better performance, and silicon enhanced for computer vision and enhanced computational photography.
Besides 5G, AI and Computational Photography, the chipset is also said to excel at gaming and features AR support.
Reportedly built on a 7nm process, the chip will feature three CPU clusters, using four 1.78 gigahertz power-saving cores and three 2.42-GHz high-end cores.  One of the 4 cores may hit as fast as 2.84 GHz. The GPU will be the new Adreno 640, with increased performance.
Also at the event, Qualcomm will be showing off their new in-display fingerprint reader, its new ultrasonic 3D Sonic Sensor, which works through dirt and even screen protectors. TechCrunch suggests the sensor may show up in a new Android flagship such as the Samsung Galaxy S10, like accompanying the updated processor also.
Qualcomm is still set to reveal all the details – keep an eye on the site for more.
Via Winfuture.de