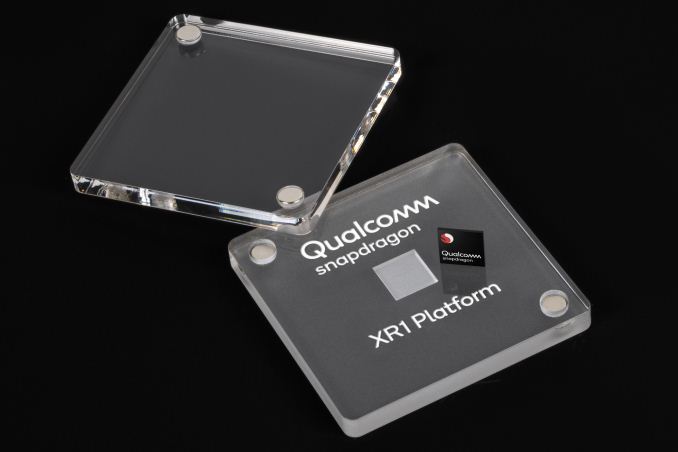 Qualcomm today revealed the Snapdragon XR1 Platform, the world's first dedicated processor for AR, VR and Mixed Reality devices. Until now, OEMs were using Snapdragon mobile processors for building XR devices, this new XR1 platform will make it easy for OEMs to offer high-quality XR experiences by taking advantage of XR1's special optimizations for AR experiences with AI capabilities offering better interactivity, power consumption and thermal efficiency.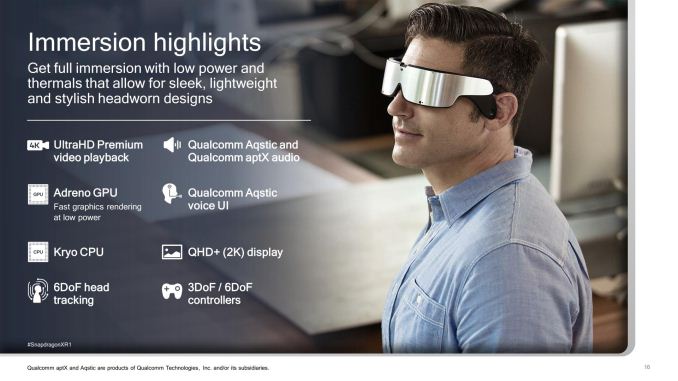 The XR1 platform also comes with an AI engine for on-device processing which can be used for running power efficient machine learning based computer vision algorithms.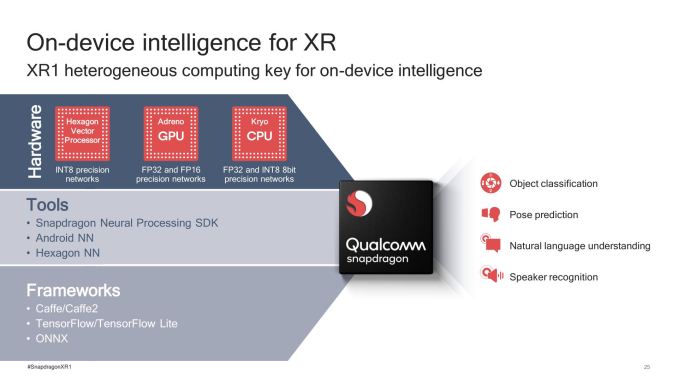 Key Features:
Visual Technology

The XR1 platform will enable consumers to be immersed in their favorite movies, programs and sports by supporting Ultra high-definition 4K video resolution at up to 60 frames per second for high-quality VR HMDs. New dedicated hardware and software algorithms within its Qualcomm Spectra Image Signal Processor (ISP) can help significantly reduce unwanted noise from snapshots producing a substantially improved final picture in high-quality AR headsets. The integrated display processor provides a range of display options with hardware accelerated composition, dual-display support, 3D overlays and support for leading graphics Application Programming Interfaces (API), including OpenGL, OpenCL and Vulkan. The platform also features advanced vision processing capabilities fundamental for technologies like Visual Inertial Odometry (VIO), which lets users move around in the virtual world or interact with augmented objects in an AR experience.

Audio

The XR1 platform uses Qualcomm Technologies 3D Audio Suite, Qualcomm Aqstic Audio Technologies, and Qualcomm aptX Audio for high-fidelity audio experiences and "always-on, always-listening" voice assistance as well as Bluetooth playback. XR1's head-related transfer functions (HRTF) enable users' ears to synthesize binaural sound that feels like it comes from a specific point in space.

Interaction

With three- and six-degrees of freedom (3DoF, 6DoF) head tracking and controller capabilities for XR devices, XR1 opens a whole new XR playground for mainstream users, letting them not only move freely in the virtual world like never before but also interact and play within it. An integrated sensor hub and optimized sensor fusion abilities allows users to experience rich interactions with motion to photon latencies well below the scientifically required 20ms.
Qualcomm revealed that Meta, VIVE, Vuzix and Picoare are already developing devices based on this new XR1 platform.