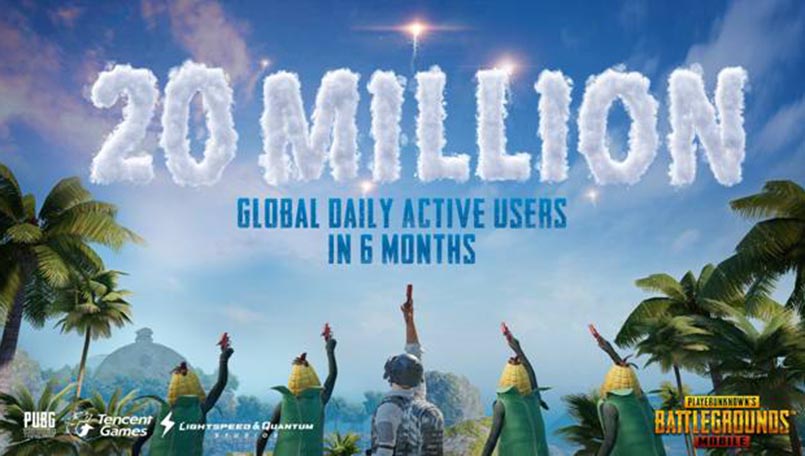 Popular game PlayerUnknown's Battlegrounds has set another record, this time on mobile. PUBG's parent company, Tencent Games, has confirmed that the mobile game now has 20 million daily active users and the number doesn't even include players from Japan, Korea and China.
The game recently got a new update with Sanhok map and is the 3rd season. Tencent Games also confirmed that season 2 of the game was played by over 130 million players from more than 200 countries. This is a huge number but is nothing compared to 864 million chicken dinners players earned during season 2.
The game has added many new features, vehicles, and the new map in 0.8.0 update. If you're interested in trying out the game then you can do so by downloading it from the respective Stores below.
Via: BGR