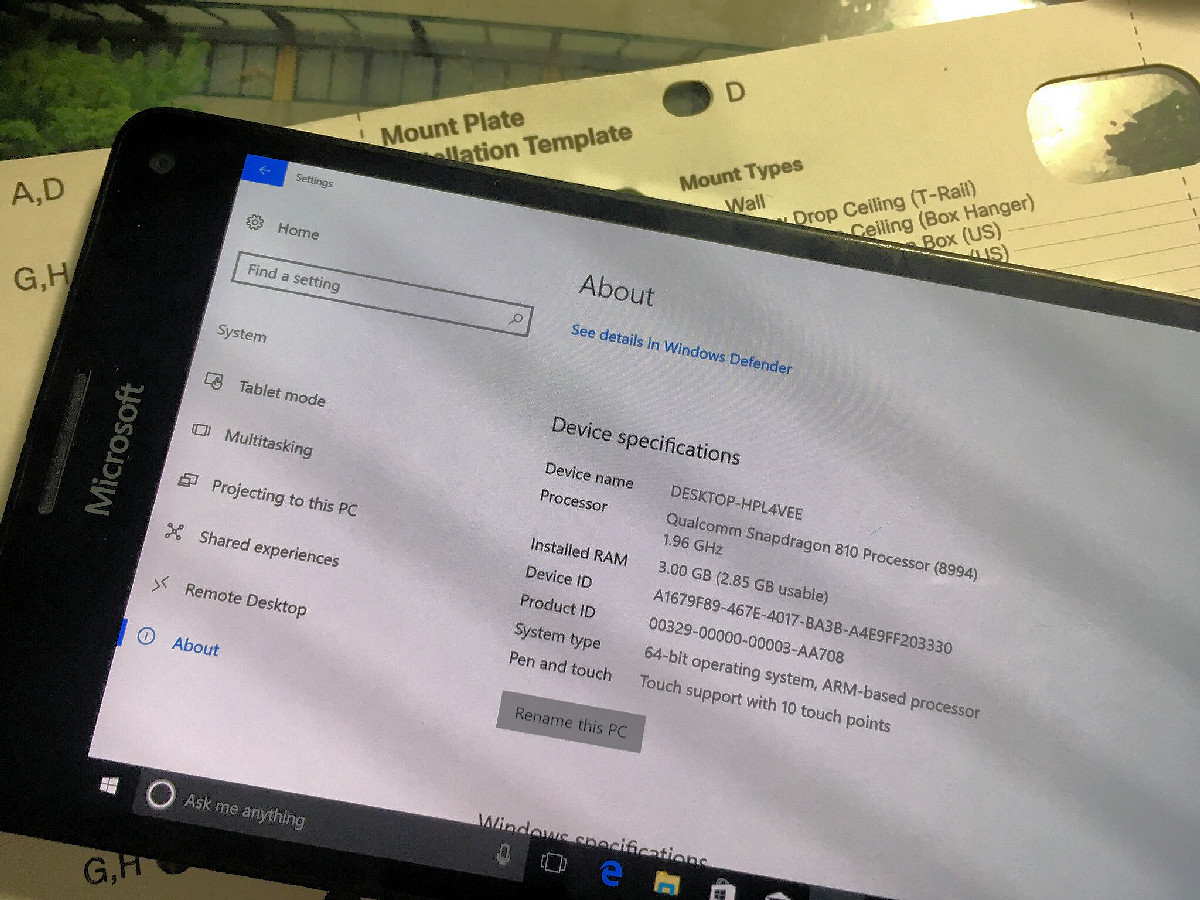 We have been following the project to install Windows 10 on ARM on the Lumia 950 XL with a lot of interest over the last few months, and it seems one by one the barriers have fallen to Ben Imbushuo's determined research and coding skills.
Today he posted some pictures and video showing the project has now largely succeeded, with full 64 bit Windows 10 on ARM functional on the device, including support for the touch screen.
At present, the Wireless networking does not work yet, but Ben believes this can be fixed "soon", as well as installing 32bit apps such as Chrome.
Unlike the RX-130, which is a prototype phone that is more easily hackable, Ben's device appears to be a standard Lumia 950 XL, and I expect it will not be long before he releases the instructions so other hardware hackers can emulate his feat.
Follow his progress in the meantime on his twitter account here.