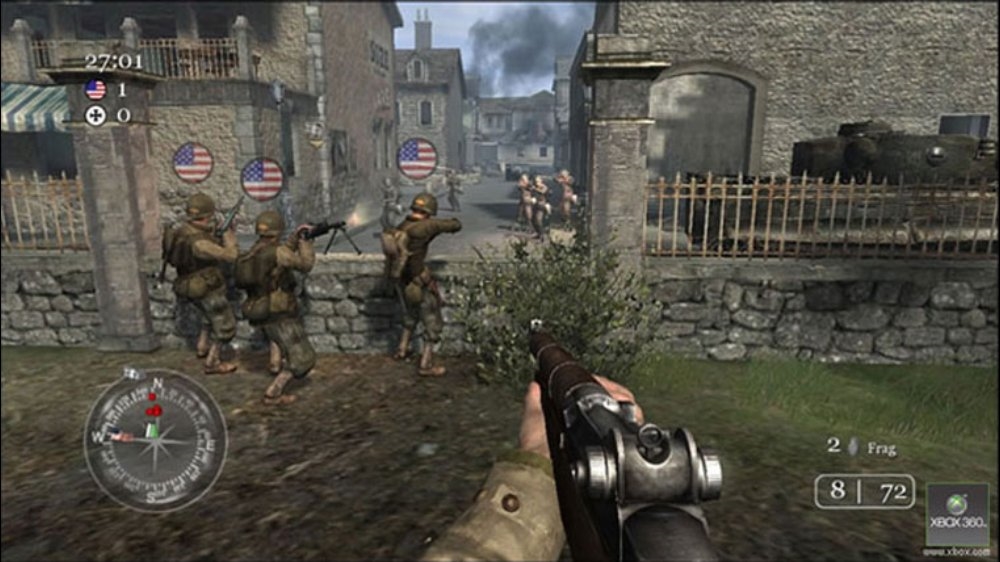 Did you know Devolver Digital have another entertainment branch called Devolver Digital Films? Well, recently Devolver Digital Films announced CODumentary, a documentary following a story centered about the blockbuster video game Call of Duty, releasing worldwide today. The 93-minute feature, created in the United Kingdom by Jonathan Beales, delves deep into the history of Call of Duty. You can view it right now on platforms like Steam and Amazon with more to follow.
The documentary details how Call of Duty, created in 2003 by Infinity Ward, faced strong competition in its early days from a host of similar high quality World War II games yet managed to rise to the top and sustain its position with a growing global fan base. Critically acclaimed by both fans and the media, the release of Modern Warfare in 2007 took the multiplayer competitive element to a whole new level through a fast action and innovative gameplay design structure.
Filmed across North America, the United Kingdom and Europe including the D-Day beaches, the story in CODumentary is told by developers, fans, professional players and numerous games experts, who describe in rich detail what makes the game so special and why it's been so successful from launch to the present day. Jonathan Beales is an industry professional with over 31 years experience in video games media and marketing spanning print, radio, web and television. We recently were given access to the final version and it looks amazing.
"One of the biggest challenges making the film was encapsulating a 15 year timeline into 93 minutes," says producer Jonathan Beales. "I was very fortunate to work with a lot of great people whose input and contribution really helped make this happen. It's a rich story of evolution told through the eyes of games developers, fans, industry experts and professional players…It's been a great 5-year journey and even though the documentary is centered on video games, the story is always about the human input and endeavour involved. The rich experiences of developing games, playing them or waiting in line to buy them will always remain center stage," says Beales.
At the end of the day it's the people that make Call of Duty special nowadays because it's more than just a game, it's sort of like a culture. You have to watch the documentary to learn more about it because it's definitely interesting and presents the title in a new light.