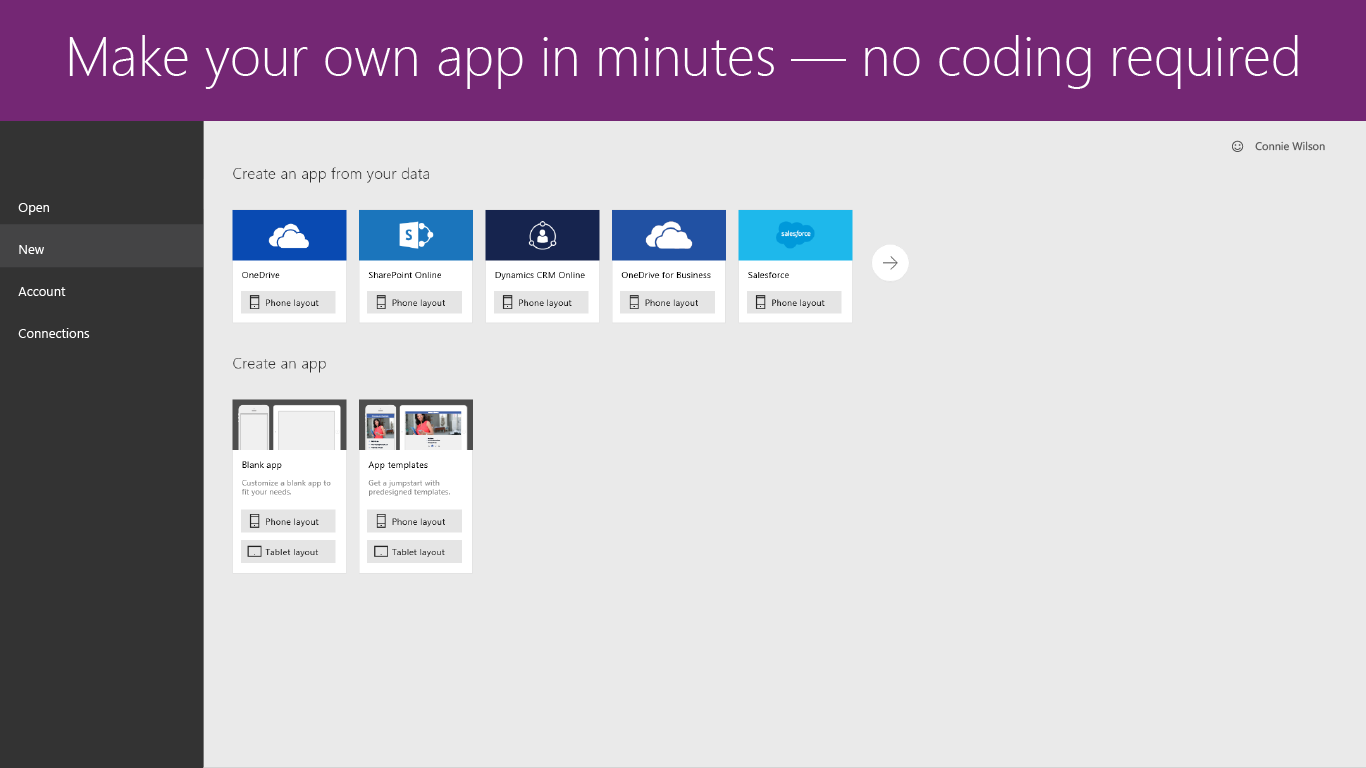 Microsoft yesterday updated its PowerApps app in Windows Store. This v2016.725.50.288 update includes few improvements like: Dates appear in DatePicker controls by default, Explore new sample apps and templates and Pass parameters while running an app in the browser using a query string. Find the full change log below.
Dates and times when you create an app automatically.

If you create an app automatically from a data source that includes date information, the app will show that information on EditScreen1 in a DatePicker control by default. If the source also includes time information, it will appear in Drop down controls.

New sample apps and templates.

You can open a sample app that demonstrates a scenario such as showcasing products, surveying employee engagement, checking out assets, and helping a new employee choose a health plan.

Pass parameters while running an app in the browser using a query string.
Deprecated data sources from Project Siena.

If you created or updated an app in the beta 4 release of Project Siena to include data from any of these sources, that data will no longer appear if you run or edit the app in PowerApps:

on-premises SharePoint sites
Azure Mobile Services
REST services that weren't created by using a WADL file
RSS

If you open the app for editing, an error icon will notify you which control or controls have properties that refer to a deprecated data source.
Microsoft PowerApps enables users to create applications for Windows, iOS, and Android mobile devices. Using these apps, you can create connections to common SaaS services, including Twitter, Office 365, Dropbox, and Excel. PowerApps is currently in public preview. Download it from Windows Store using the below link.