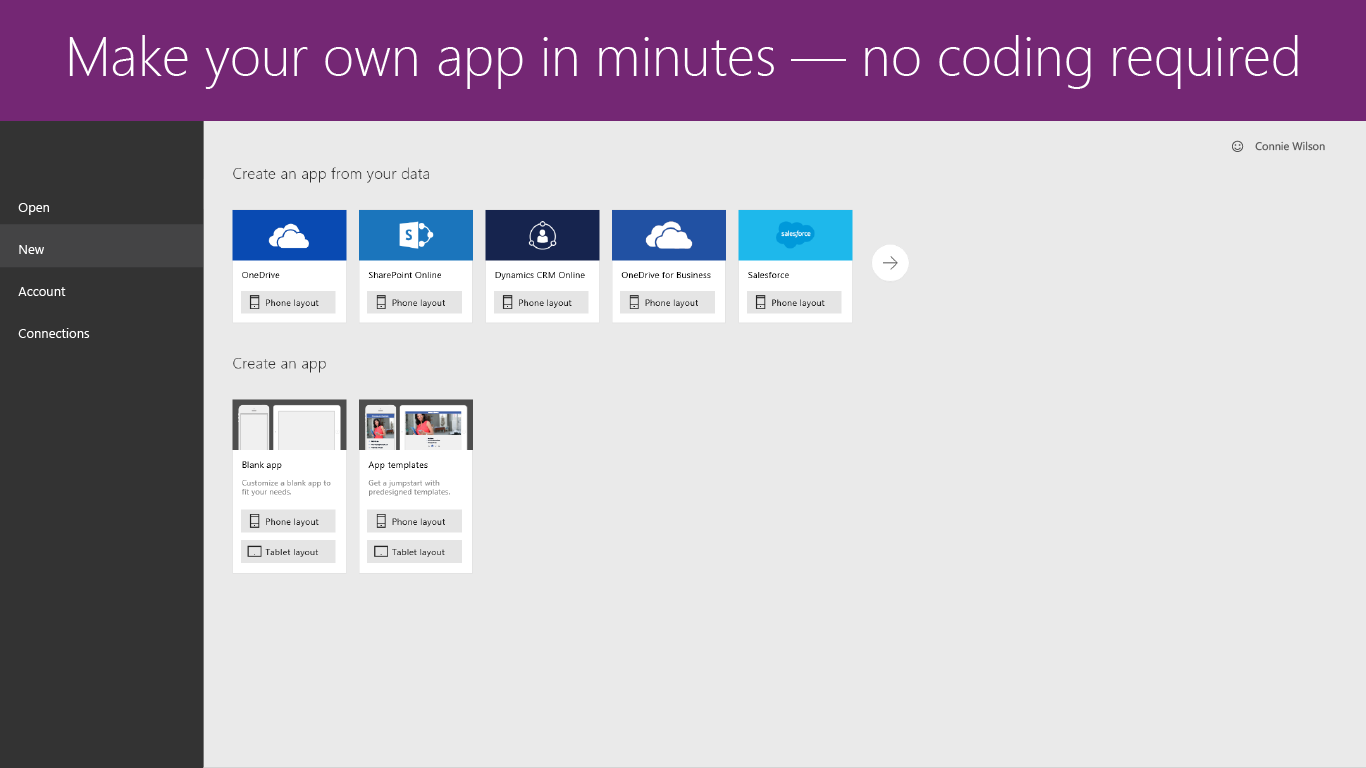 Microsoft recently updated its PowerApps app in Windows Store to v2.0.562. The recent update included support for back button on Windows Phone devices. When you press the Back button, the app closes. Find the full change log of 2.0.560-2.0.561 release across platforms below.
Support for universal links on iOS and Android devices.
Back button support on Windows Phone devices.When you press the Back button, the app closes.
Better experience when you delete an app.When you delete an app from https://web.powerapps.com, the app is deleted when you reopen PowerApps Mobile or Dynamics 365.
Support for context variables in delegable expressions.
Improved memory usage when you run an app.
Added AutoHeight property to the HTML text control.
Improved performance and fixed a variety of bugs, including in the Microphone, Ratings, Dropdown, and Camera controls.
Microsoft PowerApps enables users to create applications for Windows, iOS, and Android mobile devices. Using these apps, you can create connections to common SaaS services, including Twitter, Office 365, Dropbox, and Excel. Update the app from Windows Store using the below link.
Developer:
‪Microsoft Corporation‬