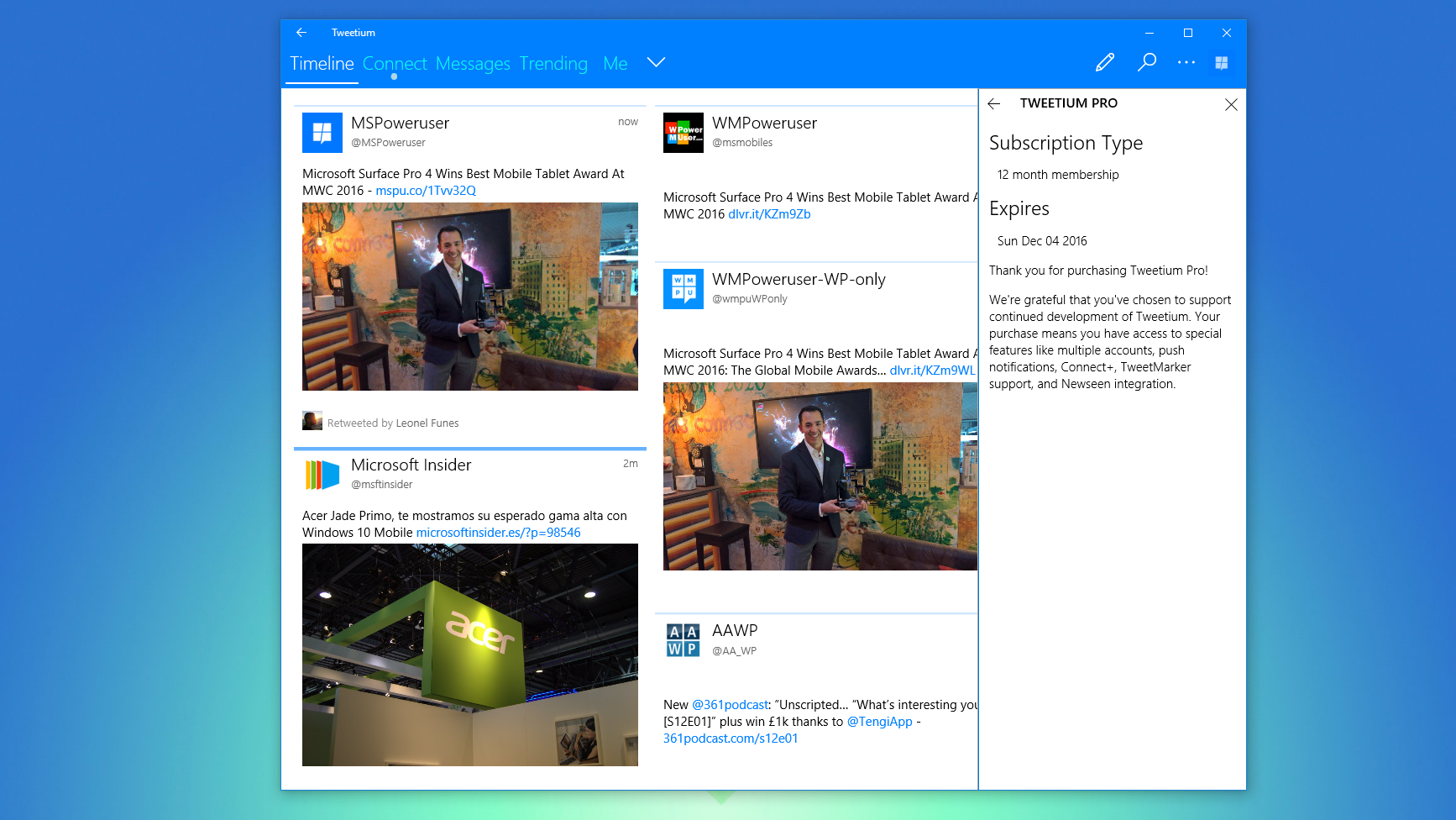 Come August 16th Twitter is making a number of changes to their 3rd party client API, including removing APIs such as the Streaming API without any replacement.
Unfortunately, this means some 3rd party twitter clients will no longer be competitive with Twitter's own client, leading to their developers exiting the market.
One such app is the popular UWP app Tweetium Pro, who has announced that the client will no longer be available from the Store.
Other functionality such as multiple account support will continue to work after that. However, at this time, most Windows users will want to check out Twitter's official app, as Twitter is making it impossible for other apps to continue going forward.

— Tweetium app (@TweetiumWindows) July 29, 2018
Twitter has of course been stepping up their support for Windows 10 with a new PWA which is very regularly supported, but so far PWAs still have a long way to go to beat native apps when it comes to responsiveness and even stability.
Are any of our readers Tweetium Pro subscribers and affected by the change? Let us know below.