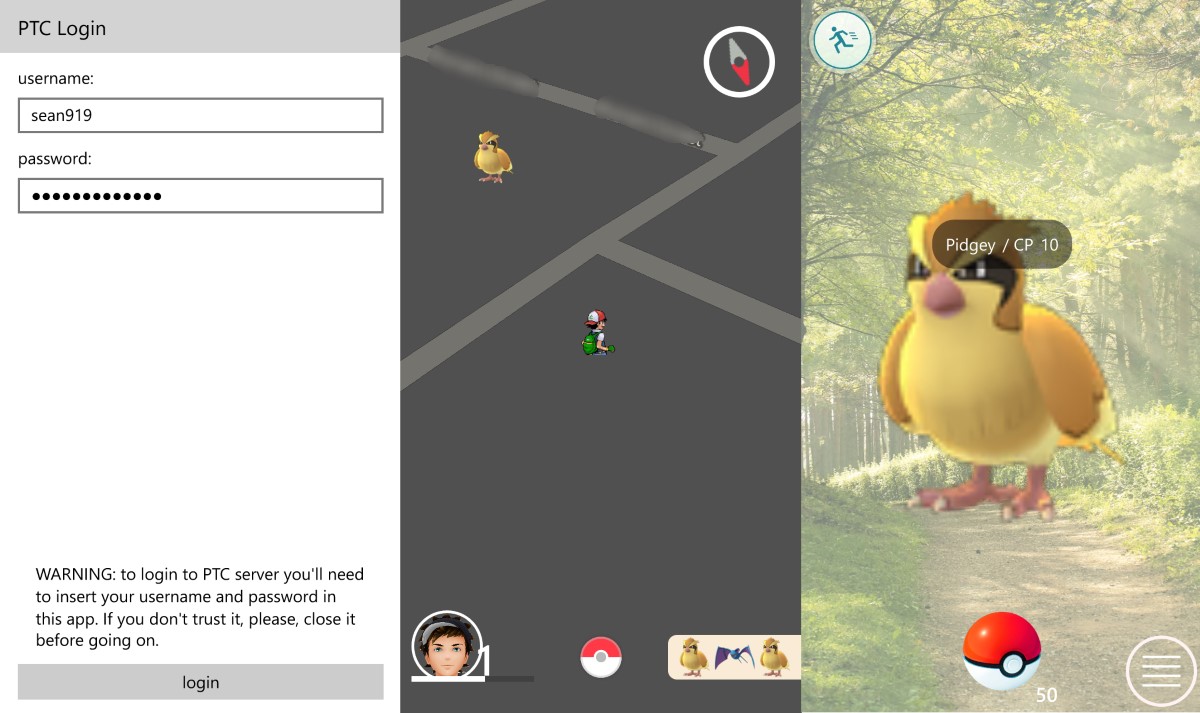 Windows 10 Mobile users may have been able to join in on the Pokemon craze briefly, but that brief window of hope has just been slammed shut.
After Niantic's widely publicised changes to the Pokemon Go API last week in order to prevent 3rd party access, the PoGo UWP have released a warning on their Github page, warning users away from using the versions currently hosted on the site.
The warning reads as follows:
Please do not install any builds that are not officially released at the link above. We currently are not releasing new builds for a reason, which currently is: We don't have the right tools to spoof your device like an Apple device. If you download and run any non-dev generated appx, your account is being flagged and there is a high chance you'll get your Pokemon Go account banned. Please also do not ask for new builds. We'll release them when we're comfortable releasing them, both in terms of stability & making sure it's safe for your account.
In essence, users who install PoGo-UWP will be at risk at having their accounts banned once Niantic susses out the use of a third party app. Until the PoGo-UWP team can find a way to spoof the device identifier so Windows 10 phones running [PoGo identify as supported devices, they will not release another public build.
For all intents and purposes, PoGo UWP is out of commission until further notice.
Frequent user of Pokemon Go on Windows 10? Share your thoughts in the comments below