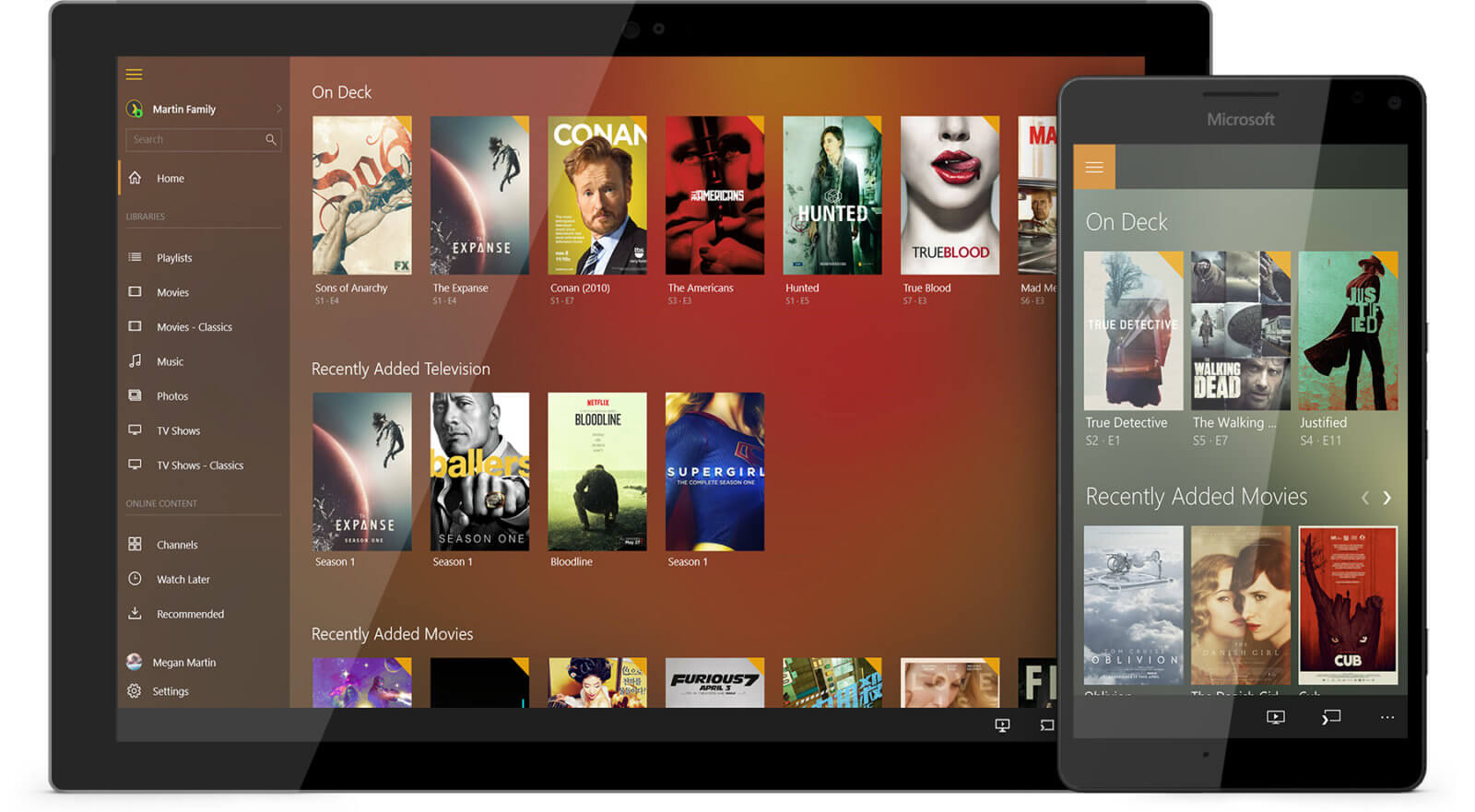 In a blog post the Plex team has announced a ground-up rewrite of their Windows app. The app is now a true UWP app with support for Windows 10 and Windows 10 Mobile.
The app now supports Cortana, supporting commands such as "Shuffle the show Archer on Plex". It also supports Continuum on select Windows 10 Mobile handsets, featuring the same UI as the earlier W10M app.
The Plex app features:
Play video from your network
Play music from your network
View photos from your network
Play multimedia content from online channels
Play video from your online queue
Play video recommended by your friends
Play photos from your PC
Play videos from your PC
Find the updated app (when available) in the store here.