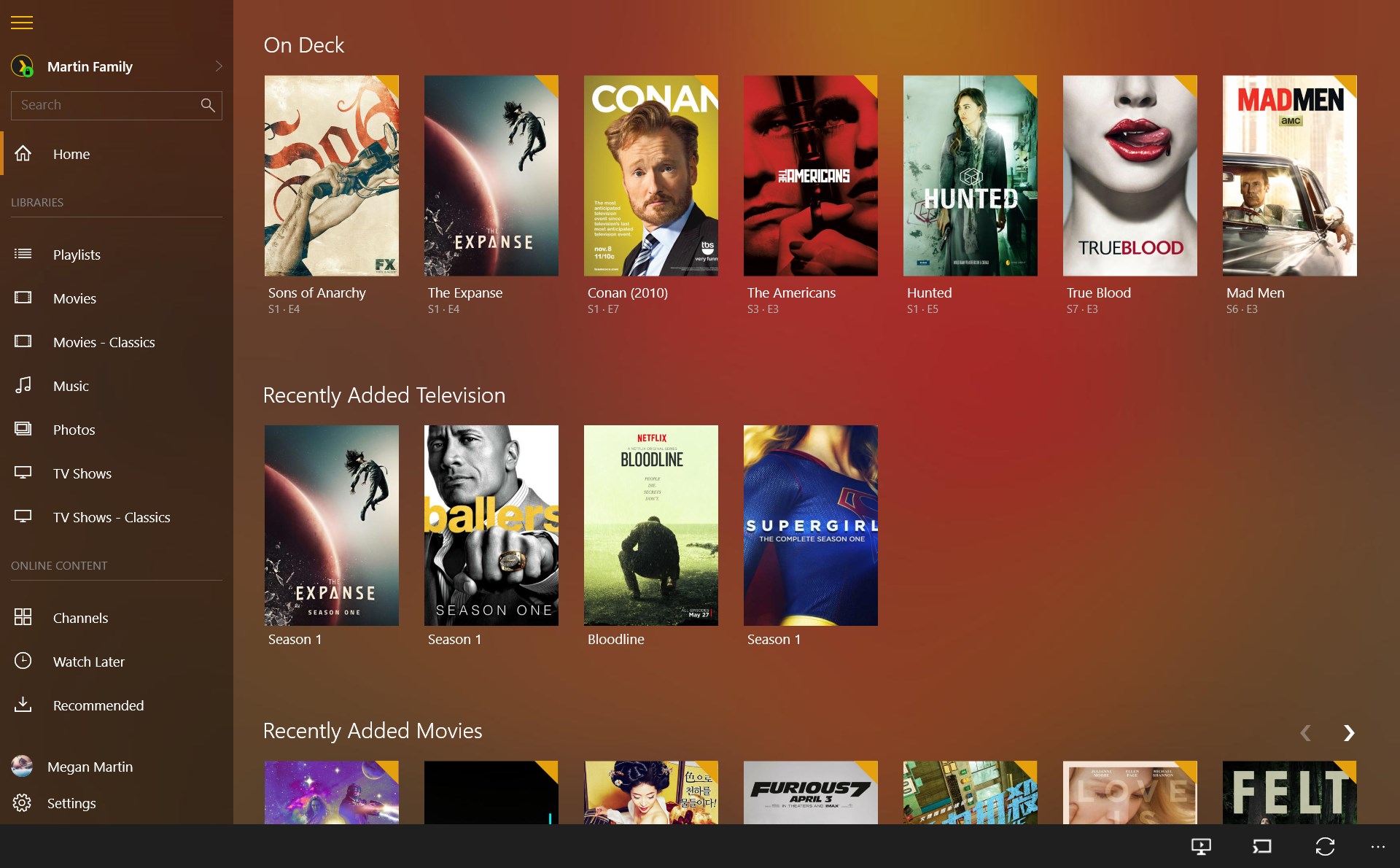 Last month, Plex released its all new app for Windows 10 PCs in the Windows Store. This new UWP app came with all new design, Cortana integration, support for Continuum and more. Plex today released an update in Windows Store with improved account picker screen and more. Find the change log below.
3.0.43
NEW
– (Home) Redesign of account picker screen (#1724)
– (Home) Lock account when account picker is opened (#1757)
– (Cortana) Playing and shuffling libraries and playlists is now supported
– Blur background art on synced content for better readability – available on Windows 10 Anniversary Update (#1774)
FIX
– (Video) Revert transcoding of media with multi-channel AC-3 audio (previously causing stuttering), since it introduced issues for other users (#1767)
– (Video) Force transcoding of HEVC files with REXT profile, since it causes the video player to crash if used as-is
– (Video) App crashes when updating system transport controls and the media doesn't have a subtitle
– (UI) A bunch of minor tweaks to UI (#1768)
– (Playlists) Fix breadcrumb on playlist page (#1768)
– (Music) Restore volume at startup (#1775)
– (Cortana) Various bug fixes and performance improvements (#1712)
– Fix crash when navigating to album by folder
With an easy-to-install Plex Media Server software and your Plex apps, available on all your favorite phones, tablets, streaming devices, gaming consoles, and smart TVs, you can stream your video, music, and photo collections any time, anywhere, to any device. Find more details about Plex here.
Download the update from Windows Store using the below link.