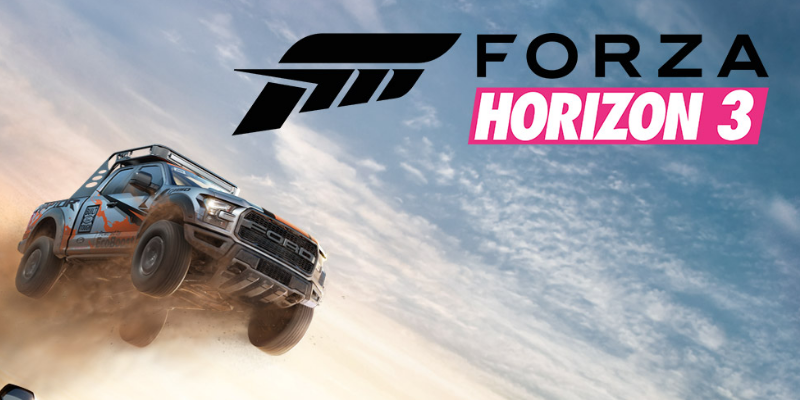 The quest for realism in AAA games keeps getting more and more detailed. The Forza Motorsport series started with a focus on realism in its gameplay, and now Forza Horizon 3's taking that focus to some things you might not even notice. If you're one of the rare individuals who looked at the sky in Horizon 3's demo and thought "wow, that looks like the real sky", you'd be right. It might seem like a minute detail, but members of the Playground Games team filmed the Australian sky for the game.
According to Ralph Fulton, the team's creative director, it wasn't easy.
They camped in the Australian Outback for the summer. It was hard, because everything wanted to kill them. Every hour they had to change the camera lenses, but that also meant 'de-spidering' the camera because there are little crevices which are perfect for spiders to hide in.
The team also had to build a camera just for the task of capturing the outback, too.
To ensure the game was authentic as possible, Playground Games spent around £100,000 building a 12K High Dynamic Range (HDR) camera rig, which no one had ever done before. The team then shipped it to Australia to film real footage of the Outback.
It's definitely a lot of work for something that might not get a lot of appreciation, but Fulton believes it completely changes how the game looks.
We looked at Forza Horizon 2 and where we could improve. We built an incredible atmospheric simulation in our sky system in that game, which still exists in Forza Horizon 3 and is fundamental to the lighting; but when you see clouds in real-life, they morph and fold in on themselves, and that's very difficult to do with traditional methods. However, it's an effect we get with our camera.
You can find Forza Horizon 3's demo on the Microsoft Store here. If you'd like to pre-order the full game, which releases on September 27th, you can find it here.
What do you think about this? Let us know in the comments below!