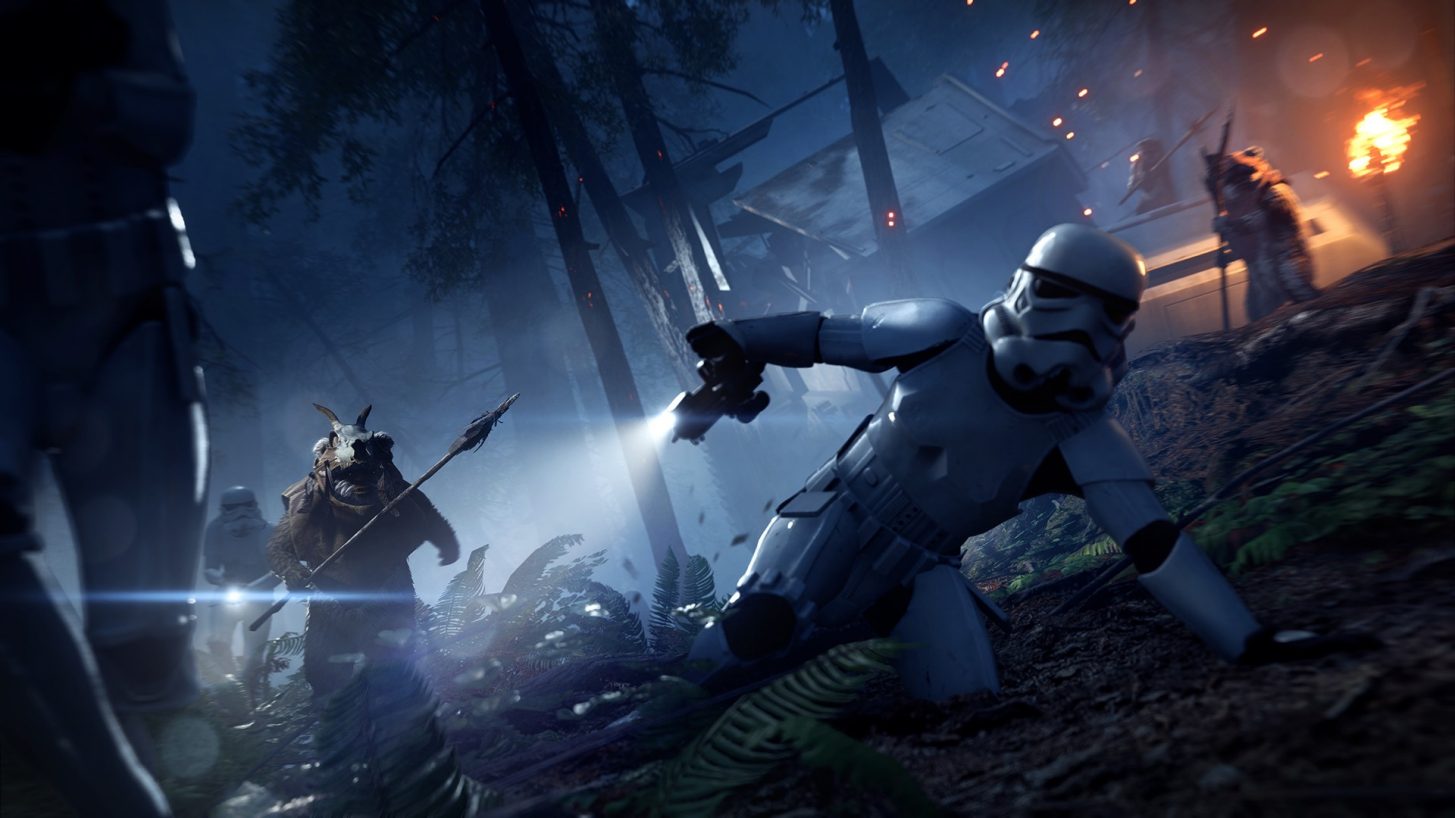 You'll soon be able to live out your Return of the Jedi dreams in a new limited-time mode coming to Star Wars Battlefront II on April 18. No, it won't be a Death Star run or a fight with the Emperor. Instead, players are taking on the role of Ewoks on the forest moon of Endor as they hunt down Imperial stormtroopers.
Ewok Hunt, as it's called by EA in the announcement, won't just confine you to the role of an Ewok defending its village. Players will also suit up as unsuspecting stormtroopers unaware of the ambush about to take place. It's the Ewok's home turf, but stormtroopers certainly have the technological advantage and training. Stormtroopers will be tasked with surviving until an extraction team arrives.
While the company stated that Ewok Hunt will be a limited-time event that begins on April 18, EA did not reveal when it would come to an end. If it's something you're interested in trying out, don't wait too long.
Aside from the addition of Ewok Hunt, April's update will also mark the return of Crystals to the game. Pay-to-win mechanics have been completely removed, so these Crystals will only be able to unlock cosmetics for your characters, including Endor Leia and Endor Han. Real-world currency can be used to purchase Crystals, but they can only be redeemed for Appearances. You can earn Credits through in-game activity that can be redeemed for Appearances too. Over 50 additional Appearances are making their way to Star Wars Battlefront II with this update.
Let us know if you're looking forward to playing as an Ewok in the comments below.
Via: Polygon