Windows Phone and Qualcomm has long been intimately associated, and no Windows Phone has so far been released with a non-Qualcomm  processor.
That's about to change, as a new 7.85 inch Windows 10 Mobile tablet, the Pipo U8T, has been shown off at CES 2016 running the Rockchip RK3288W SoC .  The device also features 1GB of RAM, 16GB ROM and a 1024 x 768 pixels screen resolution.
Rockchip RK3288W SoC supports 1-4 GB of RAM, 16 GB to 32 GB storage, and screen sizes from 6 to 9 inches.
It features:
28 nm HKMG process.
Quad-core ARM Cortex-A17, up to 1.8 GHz
Quad-core ARM Mali-T760 GPU clocked at 600 MHz supporting OpenGL ES 1.1/2.0/3.0/3.1, OpenCL 1.1, Renderscript and Direct3D 11.1
High performance dedicated 2D processor
1080P video encoding for H.264 and VP8, MVC
4K H.264 and 10bits H.265 video decode, 1080P multi video decode
Supports 4Kx2K H.265 resolution
Dual-channel DDR3, DDR3L, LPDDR2, LPDDR3
Up to 3840×2160 display output, HDMI 2.0
It is essentially the same as the RK3288 chip already found on Android tablets and Chromebooks, though it may have some small maximum frequency tweaks. It does not support mobile broadband, but 4G LTE modules may be added if needed.
Of note is that the Pipo U8T features HDMI-out, though its not known if it also supports Continuum for phones.
Gallery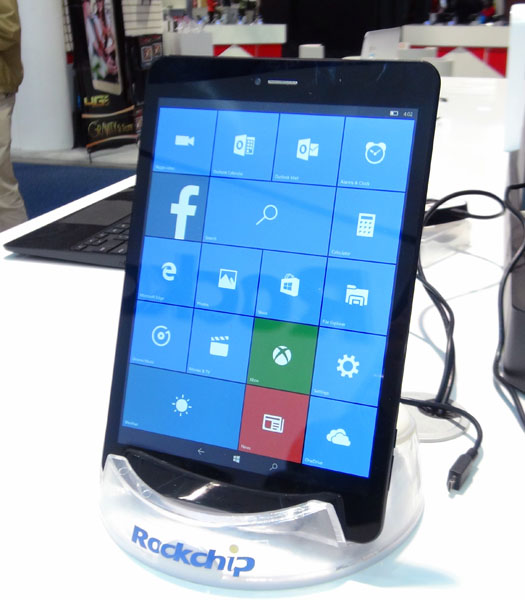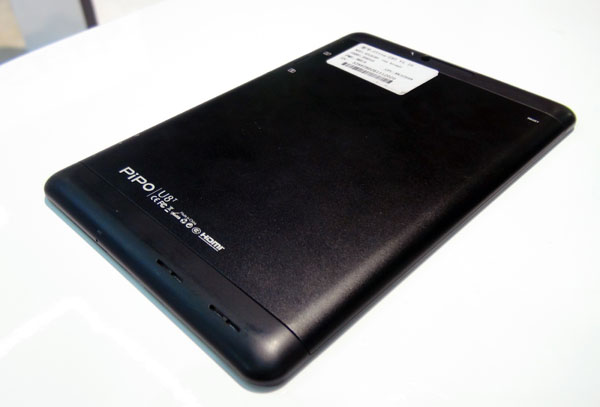 The tablet is currently being tested branded as a Best Buy device with somewhat improved specs (2GB RAM, 32 GB storage and a retina-class display).
Microsoft opening up Windows 10 Mobile to other Soc solutions may open up the floodgates to extremely low-cost devices such a those powered by Mediatek in Asia, which should improve Windows 10 Mobile's competitiveness significantly.
See a video showing off the product below: