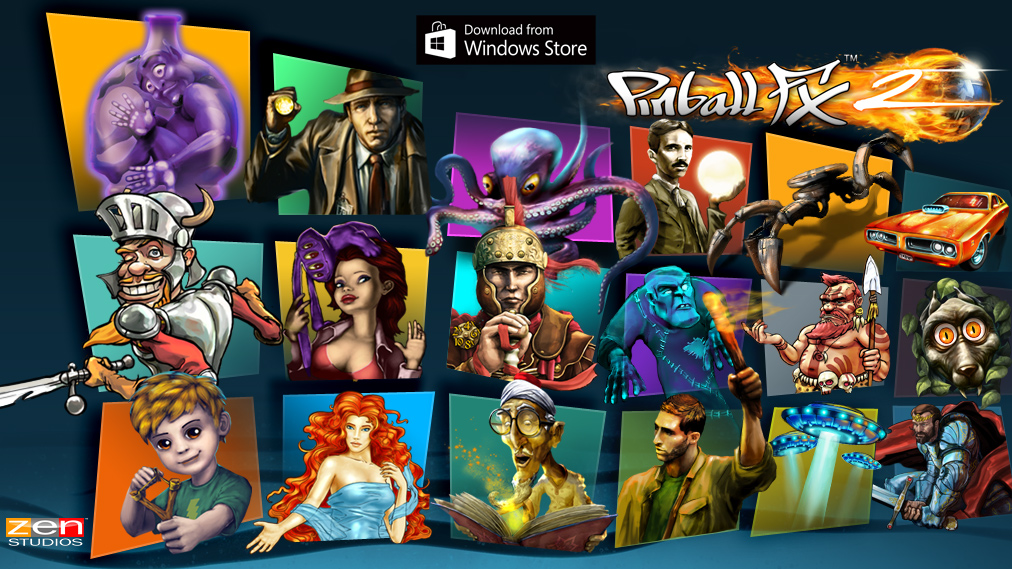 Pinball FX2 game which was released for Windows 10 PCs earlier this month is now available for Windows 10 Mobile devices as well. Pinball FX2 is the premier pinball platform, offering an exciting library of original pinball tables featuring the hottest brands in entertainment like Star Wars, Marvel, and more. It comes with 1080p/60FPS graphics, new achievements, and a slick menu interface.
Features:
1080p Full HD resolution at 60 frames per second.
Hotseat multiplayer action!
Compete against other players online to achieve the highest Super Score.
Team up with your friends to increase your Wizard Score.
Tons of table stats for all you statisticians!
In-game challenges.
Achievements for each table!
New tables are released constantly, featuring the biggest and most exciting brands in entertainment, along with original creations from Zen Studios.
The most advanced and accurate ball physics simulation available!
Download it from the below link from Windows Store.