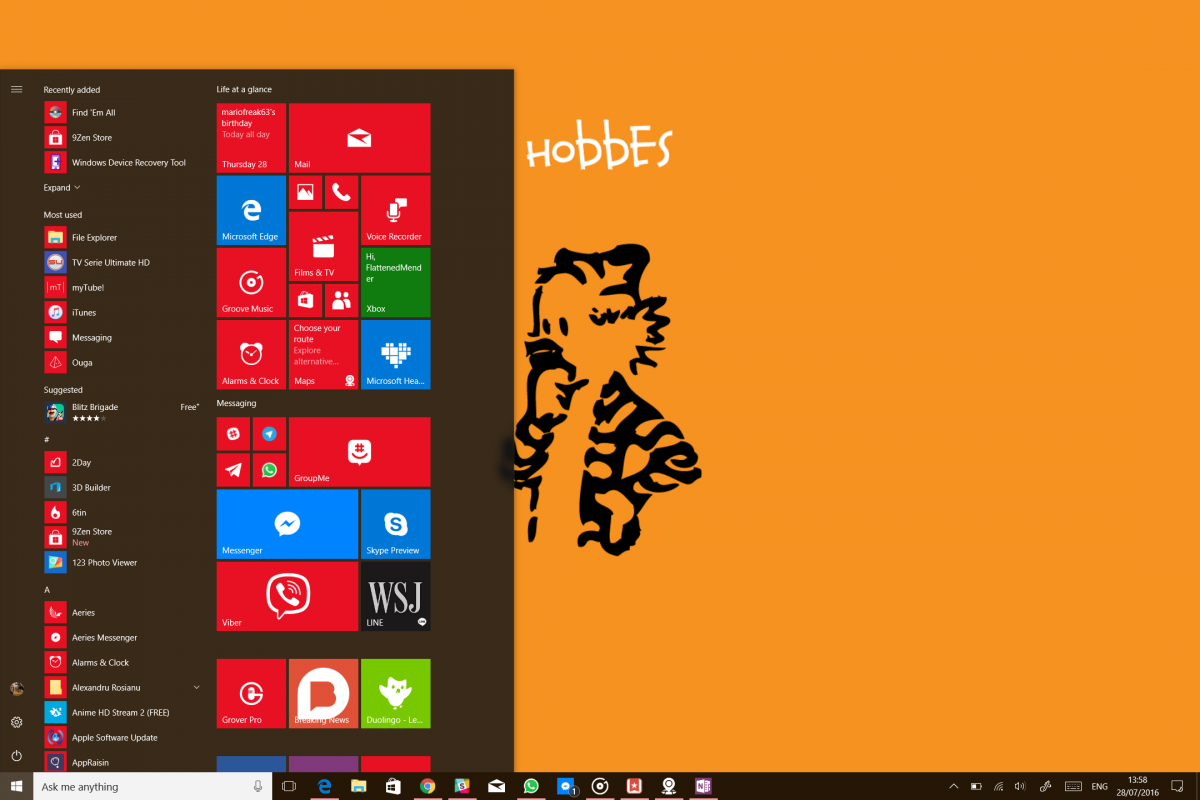 One of the advantages of Microsoft's Windows 10 Update is the integral of new universal apps into Windows 10's desktop environment. While they still have the stigma of being scaled up mobile apps wrapped around them, Microsoft has done some work in making sure that they can be accessed and used in the same way as you would any other Windows app.
Now, Universal Windows Apps can be a pinned to your Start Screen and can be opened from there to the taskbar by default,  some users may still prefer pinning them to the desktop for the more popular (but unpopular among techies) wall of icon style look that users of desktop software would have grown accustomed to.
While searching and launching apps from Cortana and/or pinning them to the taskbar is still a much faster way to access your apps,  Windows is all about personal preference and the desktop remains a viable place to place and launch your apps.
Here's how to pin your Universal Windows Apps to the Desktop
1. Open the Start Screen or Start Menu
2. Pin the required app to the main tile panel of the Start Screen.
3. Using touch, a pen or the mouse, simply drag and drop the app on the desktop. That's all that's required. You will now be met with an icon of said app on the desktop.
While unlike traditional Windows apps you aren't offered the option to create shortcuts on the desktop, turns out that old-fashioned drag and drop works just as well.
Interested in any other tips for Windows 10? Let us know in the comments below.