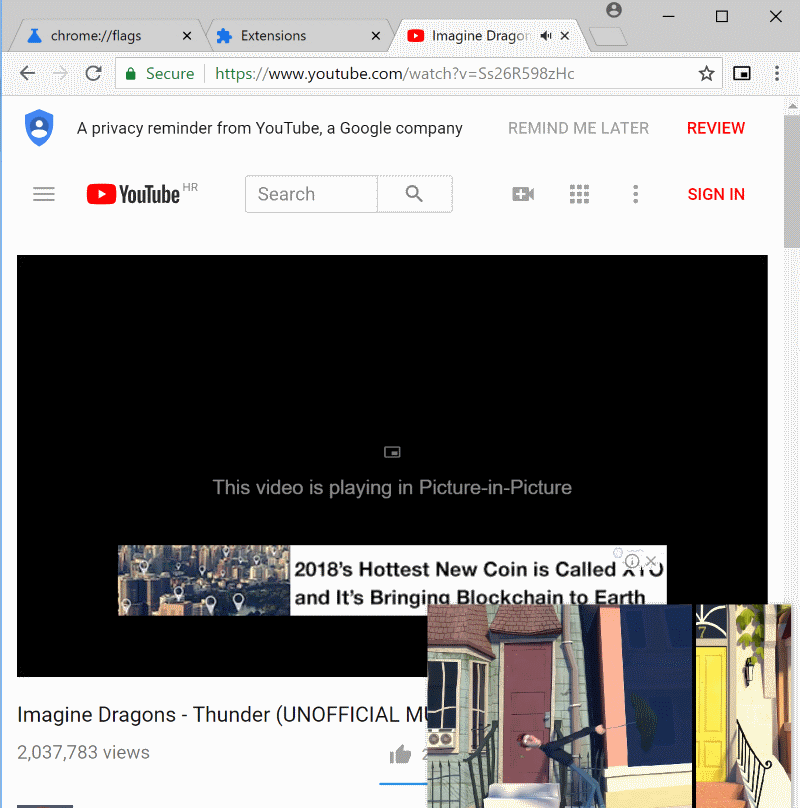 Picture-in-Picture mode for videos lets you detach videos from a web page and place it anywhere on your screen while still playing, letting you, for example, continue watching a training video while reading the training material or have a recipe video and ingredient list visible at the same time.
Google has been working on that feature for Google Chrome for some time now, and today HTNovo reports it will finally be coming to regular Chrome users with the next version 69 update for Chrome.
Videos can be detached by double-clicking them or choosing Picture in Picture from the context menu and then can be placed anywhere on your screen, where they will remain always on top.
Chrome 69 is expected to hit Google' virtual shelves on the 4th September 2018.
Screenshot via GHacks