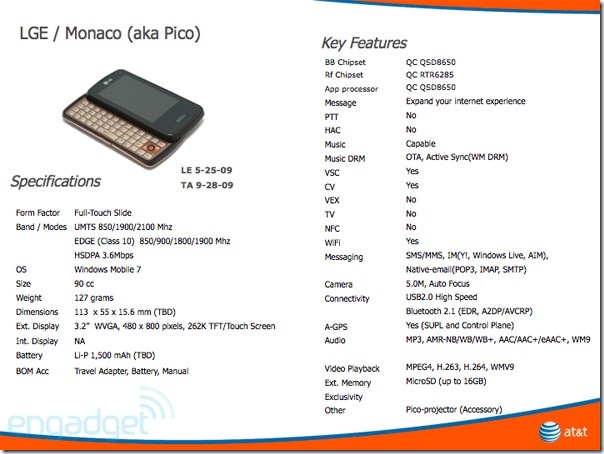 According to Claude Hsu, president of Taiwan-based light engine maker Young Optics, and some-one who certainly has an interest in the matter, Pico-Projectors, which are tiny projectors typically installed in cellphones and recently cameras, are set to take of massively. 
He predicts shipments integrated into handsets will grow from a current low of 20,000-30,000 to a massive 10-25 million units in 2012, which will still be little more than 1% of phone shipments.
This, he predicted, will be largely on the back of major OEM's like Samsung integrating the technology in their phones. 
One of the first handsets to sport this technology is expected to arrive soon in the USA in the form of the LG Monaco, which will be sold with an optional Pico-Projector attachment.
Read more at Digitimes here.