Gallery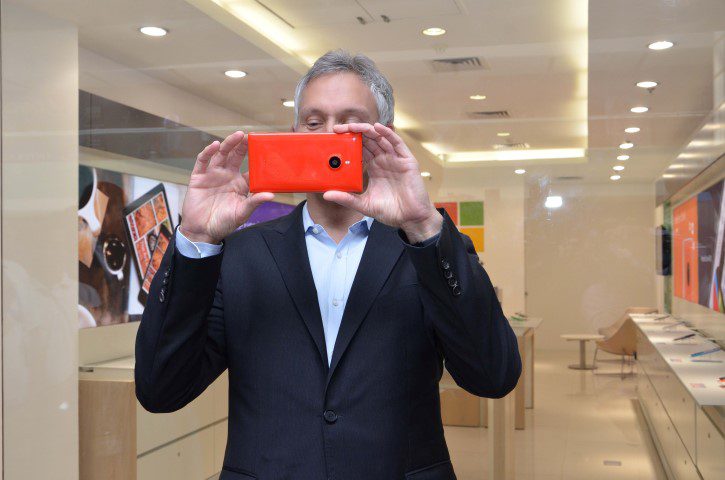 Microsoft shared some images from the launch of the 1st ever Microsoft Priority Reseller Store in the world, which was opened in India at Ambience Mall – Gurgaon. This rebranded store was unveiled by Mr. Chris Weber, Corporate Vice President, Mobile Device Sales at Microsoft. The new branded retail stores will be called 'Microsoft Priority Reseller stores', while the value and experience stores will be known as 'Microsoft Mobile Reseller stores'. Alongside the announcement of rebranding, Microsoft will continue to honor existing Nokia device warranties and remain committed to providing world-class care and customer service.
More info on the stores:
Global Transition:

In total, 15,684 retail outlets and 324 care centers across the globe will get a makeover. Out of these, 3,287 of the retail outlets will get a complete makeover, with new furniture and signage to showcase products and services. The rest will be refreshed, with existing furniture being refurbished to the Microsoft branding with new signage.

Transition in India:

India is the first country to roll out the new look. Beginning with the 1st launch, the transition will be made across a total of 8,872 stores and 119 Care centres. Out of the total number in India, 441 outlets will get a completely new design while the remaining stores will be refreshed with new signage by end of June 2015. The new look stores will ensure an improved shopper experience and provide consumers a better flavor of the connected devices story with clear signage and improved navigation.