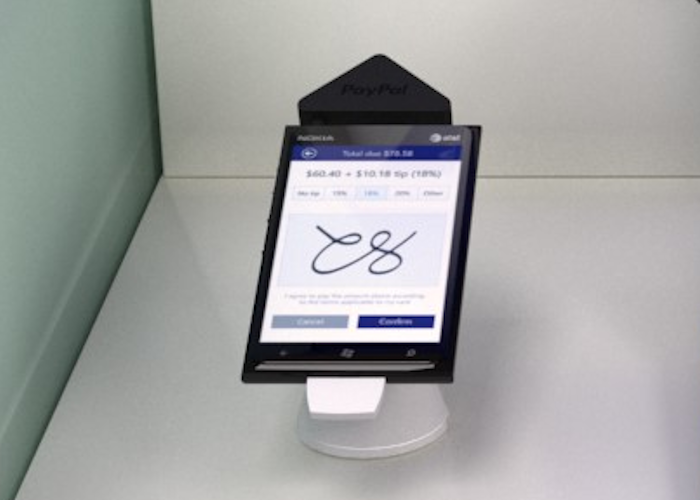 At the National Retail Federation's Big Show, Microsoft and PayPal have announced that the PayPal Here app is coming to Surface and Windows Phone.
The Point of Sale solution for small retailers offers a mobile payment solution that is easy to set up, scalable, and that can already accept debit and credit card and PayPal payments.
With the new app, small businesses can easily track sales, manage inventory, and accept all forms of payments, all from a single Windows device.
The app will be available for Windows 8.1 and Windows Phone later this year.
In the US small business retailers will also be able to purchase the complete POS solution including Surface, the PayPal Here app and card reader and specific point of sale hardware accessories through commercial resellers, Microsoft Retail Stores and select partner retail locations. This not only allows customers to see and experience the full PayPal Here for Surface POS solution set-up before they buy, it also gives them an easy go-to support resource for once they implement PayPal Here and Surface in their own businesses.
Paypal also announced that the PayPal Here SDK is available for select developers now which will allow even move developers and ISVs to integrate their apps in the PayPal transaction platform directly from Windows and Surface.
See a video demo below:
Read more the move at the Surface Blog here.