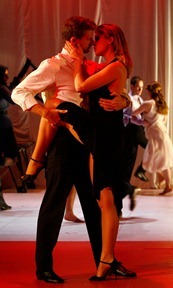 In an article about Microsoft's Windows Phone game plan to increase sales in 2012, Paul Thurrott made an interesting claim.
He said:
There's a lot more going on with Windows Phone, and how this platform evolves will dramatically affect its future as well. There are software updates to be had, for example, and with the Windows Phone family getting bigger and more diverse, Microsoft will no longer be providing any guidance about these updates. Nor will it be providing all updates to all users, since many will be targeted at specific markets and/or devices.

There should be two major sets of Windows Phone updates coming in 2012. (The addition of LTE-capable phones on AT&T in the first half of 2012 won't require an update because, surprise, surprise, the current version of the software secretly already supported this.) The first is an update, or set of updates, code-named Tango, that's targeting only new devices that will be sold in emerging markets. And this partially explains Microsoft's recent recalcitrance about guidance: If you thought the NoDo situation was bad last year, imagine the whining we'd see if US-based Windows Phone users never got a particular update.
What Paul is suggesting is a major divergence from how Windows Phone 7 has worked so far.  Of course of Tango only brings support for HVGA screens and sub-gigahertz processors I am sure we wont really mind, but it would be a concern of these come bundled with fixes and enhancements or even features which are not distributed to other Windows Phone 7 handsets just so the carriers will not have to bother testing a new update.
Is Windows Phone 7 about to fragment massively? Let us know your opinion below.