Is Copilot the best AI companion out there? Help us find out by answering a couple of quick questions!
Samsung is the clear leader in the flexible screen space, and the company is looking for other ways to leverage that dominance into popular premium products.
LetsGoDigital has now found a new idea the company is working on for an 'Electronic device having expandable internal space' which was published on the 15th October 2020 by the WIPO.
The idea is to create a resonance space in the handset to enable better sound and to achieve this the screen (with attached speakers) would tip up, while leaving most of the case behind.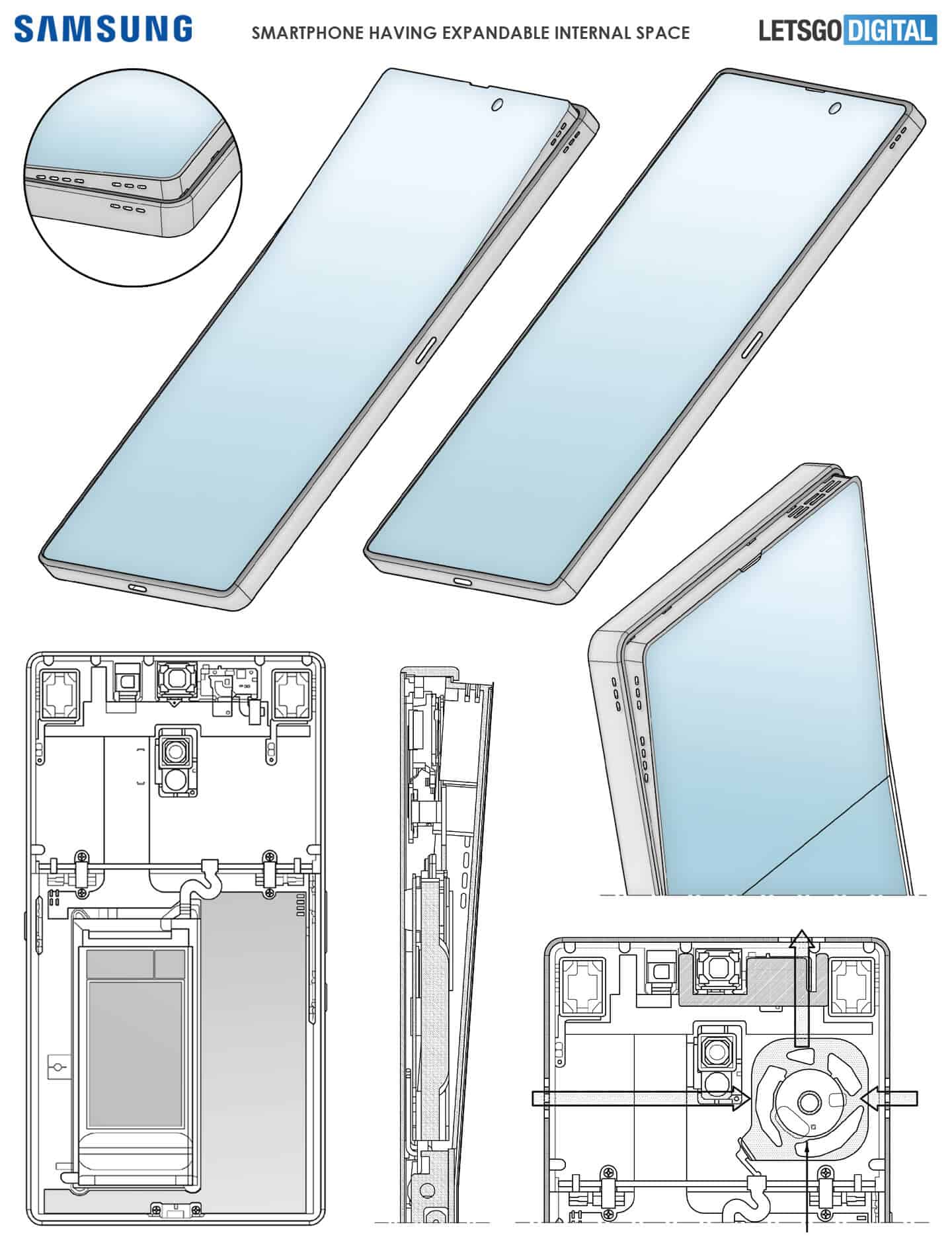 Presumably, this action would be mechanised. The screen may be made of polymer or of course Ultrathin Glass, and would, according to the patent, support a stylus.
LetsGoDogital turned the patents into some beautiful renders which can be seen below:
The idea is obviously a gimmick which would have other side effects such as reduced durability and poor resistance to water and dust, but would also bring some more choice and variation into the somewhat boring black slab market, last seen in the heydey of the dumb phone market.
What do our readers think of this idea? Let us know below.