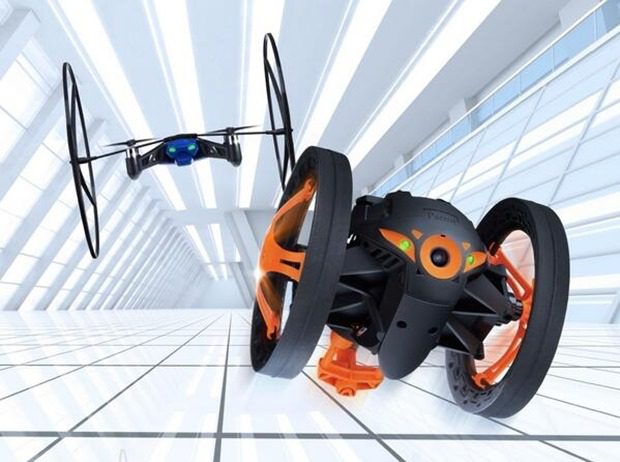 TomsGuide reports that French company Parrot will be releasing two new consumer drones this fall, and that they will also be accompanied by the Windows Phone apps our readers need to control them.
The first is the Parrot Jumping Sumo, which costs $159 and is unfortunately earth-bound, except for a unique spring-loaded jump which seems to manage 2-3  feet pretty easily.
Controlled via WIFI from a smartphone, it can also travel a pre-planned route and has 20 minutes of autonomy. It has an on-board camera that can stream to the smartphone app – to record however you need to add a memory storage device via its microUSB port.
Next is the Parrot Rolling Spider, for $99, which will function both as a flying and rolling robot.
The device can hit up to 10 metres high, and is controlled via Bluetooth. It can manage 8 minutes flying or 20 minutes rolling and features a camera to take aerial pictures.
The two devices will be hitting the market in August, just in time for the Windows/Windows Phone app, which should hit in the fall also.
See a video demo after the break.
Via Tomguide.com