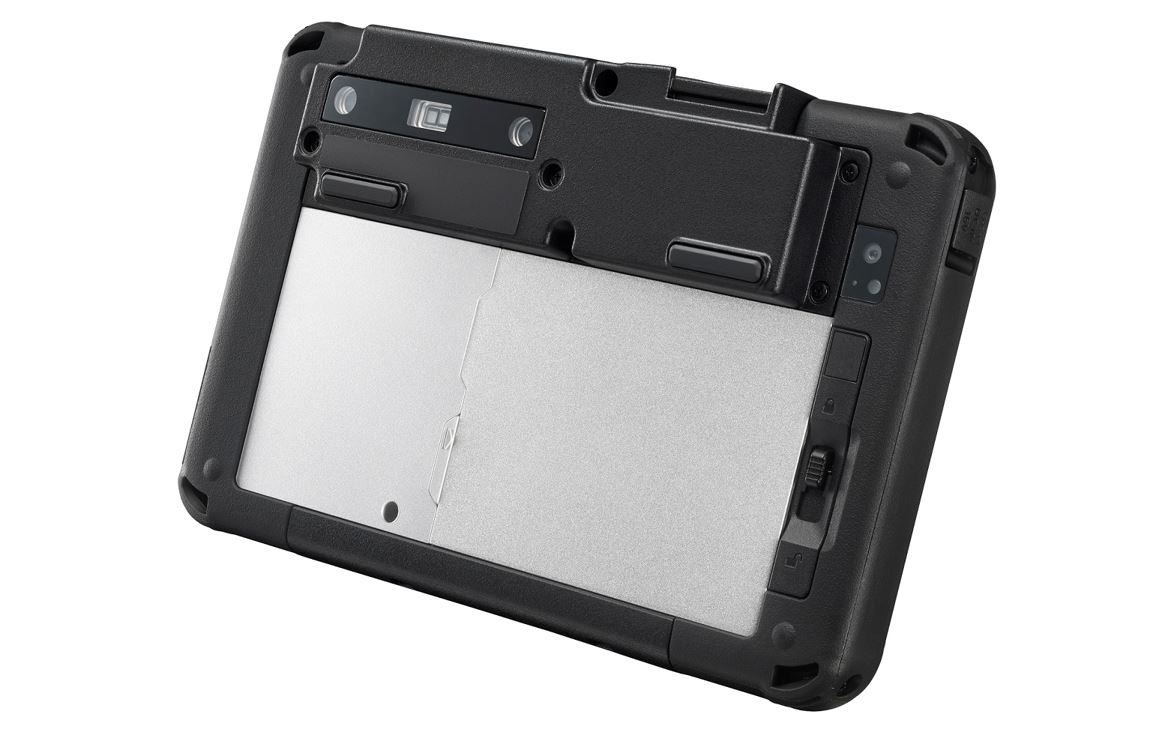 At Hannover Messe in Germany today, Panasonic announced a new fully rugged Windows-based Toughpad FZ-M1 tablet with integrated Intel RealSense 3D camera which can be used in a wide range of industry applications including warehouse space optimisation, plant and asset maintenance, wound monitoring in healthcare and crime scene and insurance claim photos.
The Intel RealSense D410 camera will allow users to take and process accurate 3D measurement on the spot which can be used in variety of LOB applications. Apart from the RealSense camera, this tablet can be configured with other accessories such as a barcode reader, thermal camera, wired LAN, rugged LAN, Serial Port and USB 2.0.
Jan Kaempfer, General Manager of Marketing for Panasonic Computer Product Solutions, said: "To maximise the productivity of their mobile workforces, businesses need mobile computing devices that can be configured and are flexible enough to meet the specific needs of their different workers. Just like our recently launched rugged tablet with thermal camera, the Panasonic FZ-M1 tablet with Intel RealSense has been designed with the needs of particular users in mind. It is an ergonomic to use, yet rugged and highly accurate 3D mobile computing device built to match business requirements."
The Panasonic Toughpad FZ-M1 is powered by 6th gen Intel processors and will offer up to a 9 hour battery life with 20 hour option and hot swap battery capabilities.
The Panasonic Toughpad FZ-M1 with RealSense camera will start from €2,044 plus VAT.