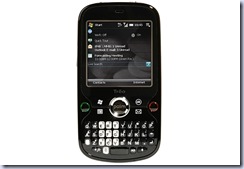 We have not been following the recent varied twists and turns of the Palm Treo Pro in America recently, but suffice to say, if you had been in USA and holding your breath waiting for one you would now be long stone cold in your grave.
However, for the Palm faithful, it seems a CDMA option has finally arrived. According to the BGR, the Palm Treo Pro will be arriving very shortly on Alltel, and the price will not be too bad either.  Set to launch on the 5 March, the device will be a very palatable $199 after $125 rebate on a two year contract.
On Sprint however, the smartphone seems to be galloping into an unknown vapourware sunset.
Read more at the BGR.com here.