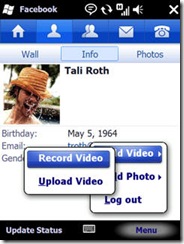 Digitimes reports that a Microsoft executive has claimed over 30 handsets with Windows Mobile 6.5 from 15 vendors will be coming this year still.  That's quite a lot of handsets in only 2 months, meaning its going to get pretty busy here at WMPU.
Benjamin Tan, senior director, GCR Mobile Team Unit at Microsoft China revealed the numbers as he met a group of reporters in China recently.
Of course this number was thrown around more than 6 months ago at Mobile World Congress, but with the end of the year so close its a bit of a challenge to see where all these handsets will come from.
Which leaves us with a pretty nice game – Name the Handset!
I will start us of (upgrades count also):
HTC Warhawk/ HTC Pure
Sony Ericsson Xperia X2 (how could I forget!)
LG GW620
Casio Cassiopeia DT-5300 M30S
Anyone want to fill out the list?  We seem to be short a bit on vendors. And maybe we should not be counting those upgrades after all. Let is know in the comments.
Edit: Thanks for the commenters. Here's a bit more honest list with the duplicates removed.  Remember we are only counting handsets being released this year.  We are still short of OEM's however.  . Any more suggestions? Anything from Palm 😉 ?
Via Engadget.com