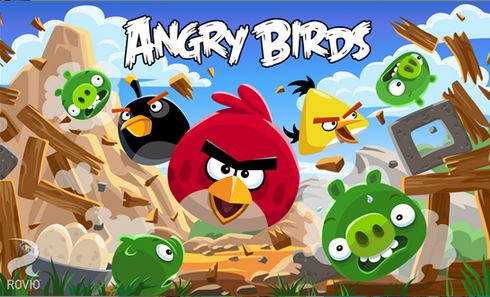 The original Angry Birds game just got updated to v4.1 in Windows Phone Store. This new update brings in 15 new levels in addition to the 30 levels for the Short Fuse episode which is already in the game. Read more about the update below.
What's new in this version:
Get ready for the after shock! That's right, Bomb Bird is back with his devastating Shock Wave power in 15 electrifying NEW levels. This brings the grand total to 45 levels for the Short Fuse episode!

Angry Birds now has power-ups! Boost your birds' abilities and three-star levels to unlock secret content! Angry Birds now has the following amazing power-ups: Sling Scope for laser targeting, King Sling for maximum flinging power, Super Seeds to supersize your birds, and Birdquake to shake pigs' defenses to the ground! Need an extra bird? Use an extra black bird with shockwave to demolish the level!
Find the update here from Windows Phone Store.
via: Plaffo