Android smartphones exist in a hypercompetitive market, which means while last year's smartphones were happy with emulating Apple's notch compromise, this year the goal is to edge ever closer to the full-screen smartphone by getting rid of it.
The best example so far has been the Vivo Nex S, which feature several technologies to achieve this, including an in-display fingerprint reader, screen-based earpiece and most strikingly a pop-up selfie camera.
It was the last innovation that Oppo emulated with their Find X, a near all-screen smartphone which also hides its selfie camera behind a motorized slider.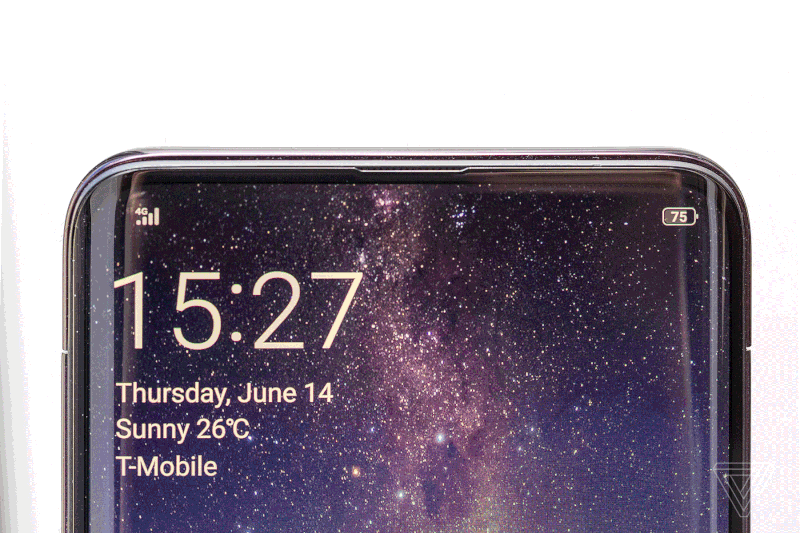 Announced in Paris today, the handset features a record-breaking 92.25% screen to body ratio, with a 6.4-inch screen and a 25-megapixel selfie camera, hidden behind the slider, which is also used for face-scanning authentication, which only takes 0.5 seconds to pop up. The device has a dual 16 and 20-megapixel rear-facing camera and 1080P screen.
It is also powered by a Qualcomm's Snapdragon 845 processor, 8GB of RAM, and up to 256GB of storage. The battery holds 3,730mAh battery with Oppo's VOOC fast wired charging .  The dual-SIM device runs Android 8.1 and is expected to be distributed worldwide, including North America and Europe.
See the Verge's hands-on review below.
Source and images: Theverge.com