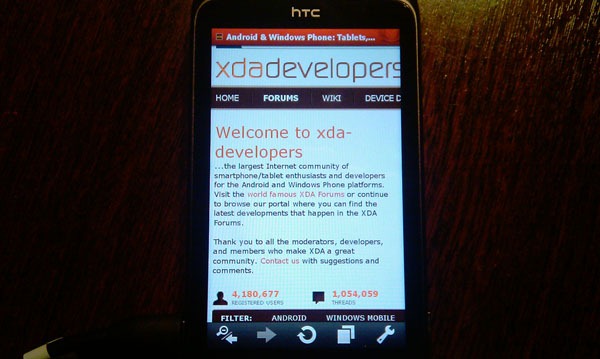 Ultrashot has managed what was previously thought to be impossible – port the full Opera Mobile 10 Windows Mobile app to Windows Phone 7.  This follows up his previous feat of bringing Opera Mini to the OS.
He managed this using a wrapper, which is currently in version 1.2 and which works for both Mini and Mobile. Unfortunately the hack only works on fully-unlocked ROMs such as the DFT Freedom ones which can be found on XDA-Developers.
The only feature it not working is screen rotation, which is a rather minor issue for such a major accomplishment.
Those with a hacking bent can read more at XDA-Developers here.
Via WPSauce.com