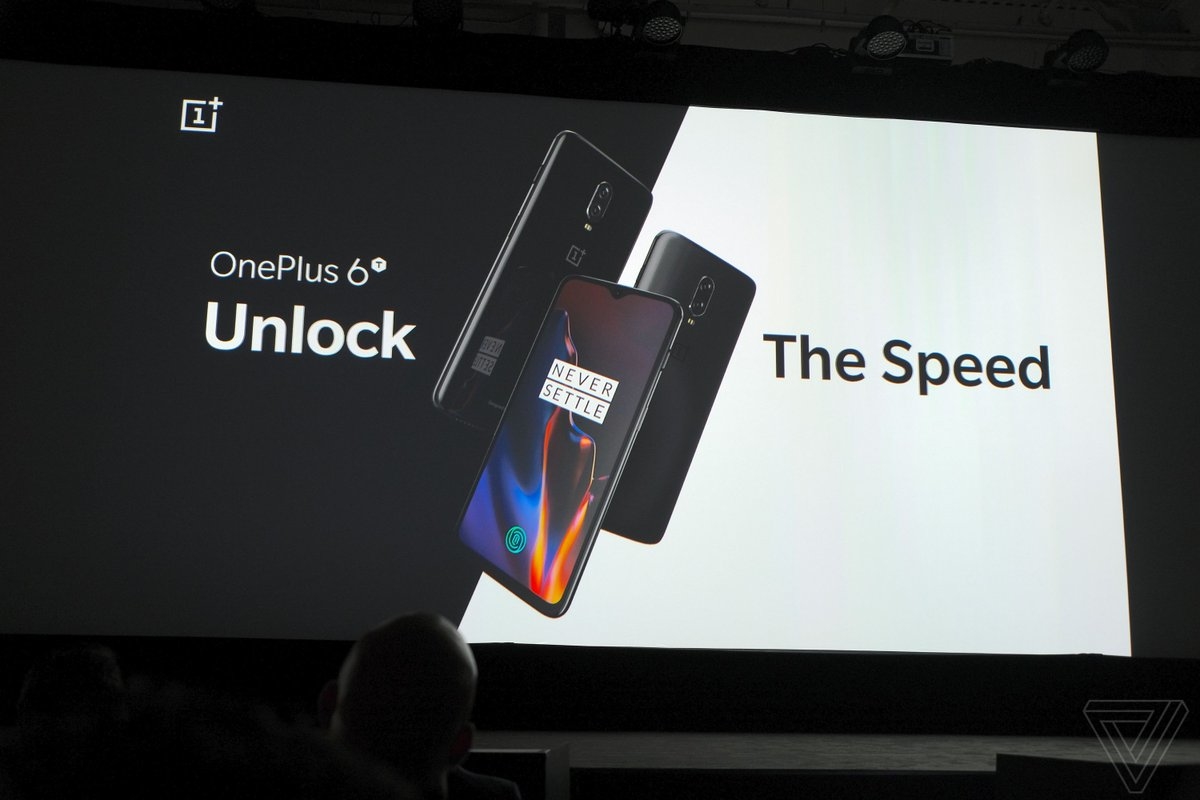 After much anticipation, OnePlus has finally announced their second flagship of the year. Following up on their tradition of launching two flagships in a year, the company has revealed the 6T in an event in New York.
OnePlus 6T will be the successor to the existing OnePlus 6 and will come with water drop notch and an in-display fingerprint scanner. The OnePlus 6T will be powered by the Qualcomm Snapdragon 845 and will come with 6 GB and 6 GB RAM options. OnePlus has also changed the storage configurations and now the device will start at 128 GB going up to 256 GB. Unfortunately, there is no 512 GB variant. The device will have a 6.4-inch OLED screen with a resolution of 2340×1080 (402ppi). The device will have a 3,700 mAh battery and a water drop notch. Moreover, OnePlus has moved to in-display fingerprint scanner which means the camera will sit alone at the back of the device. OnePlus has also decided to ditch the headphone jack and go with a single Type-C port. The company also confirmed that they are working with Qualcomm to launch the 5G technology as soon as possible.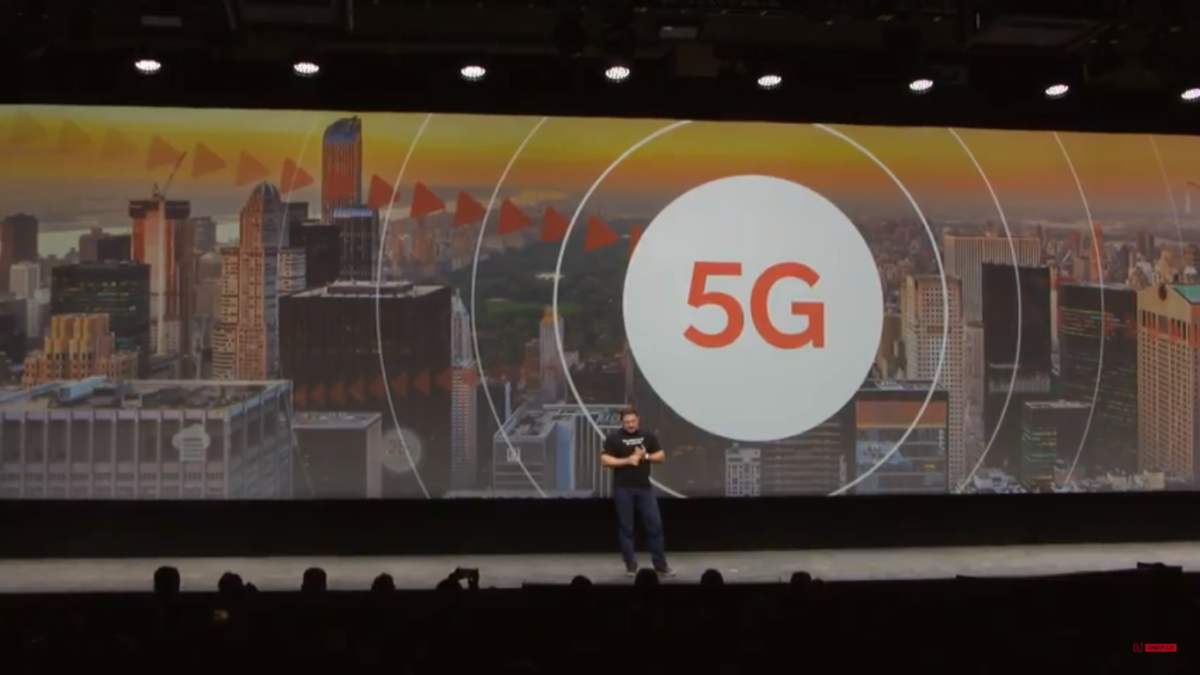 Moving to the camera, the device will have a dual-camera setup with 16MP and 20MP sensors on the back. With the OnePlus 6T, the company is introducing Nightscape feature which is set to improve the night photography. The rear cameras will also support 480 fps slow motion recording which is great.
Moving on the company put a lot of focus on the performance of the device. OnePlus even went ahead and compared the frame rate to Galaxy Note 9 to prove their point.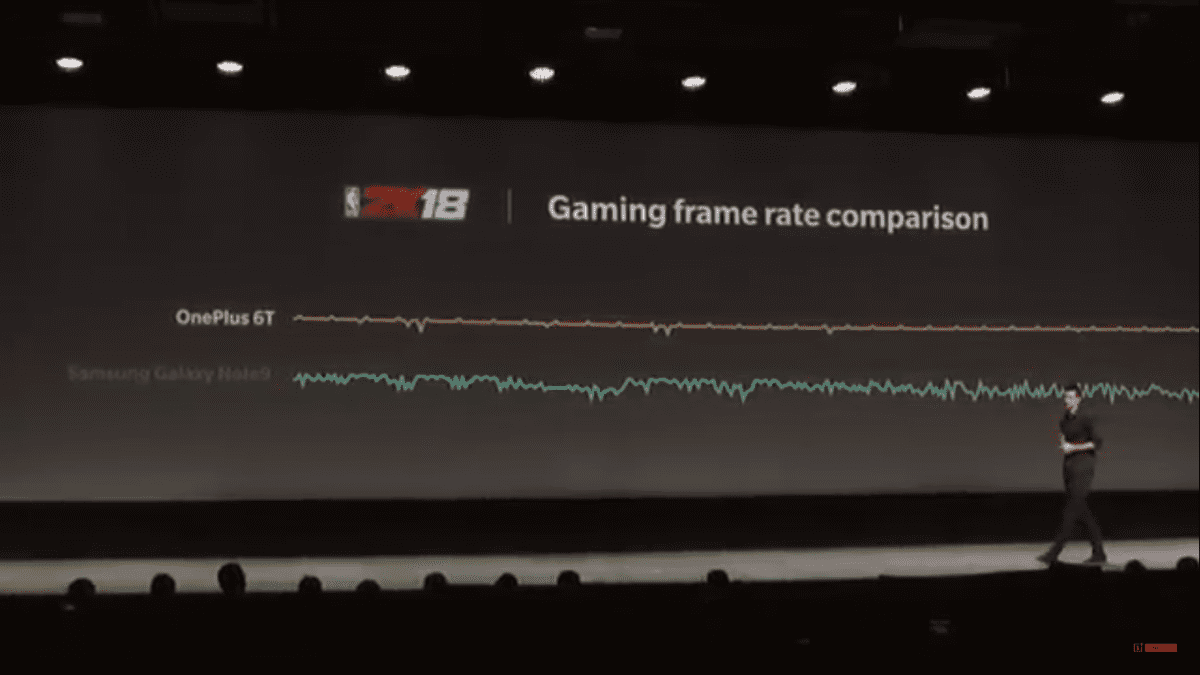 Next up OnePlus talked about the user experience and also showcased the new refined gestures 2.0 which is a sweet mix of gestures introduced by Apple with those of Android Pie. OnePlus 6T will ship with OxygenOS 9 which runs on top of Android Pie and will have all the new gestures.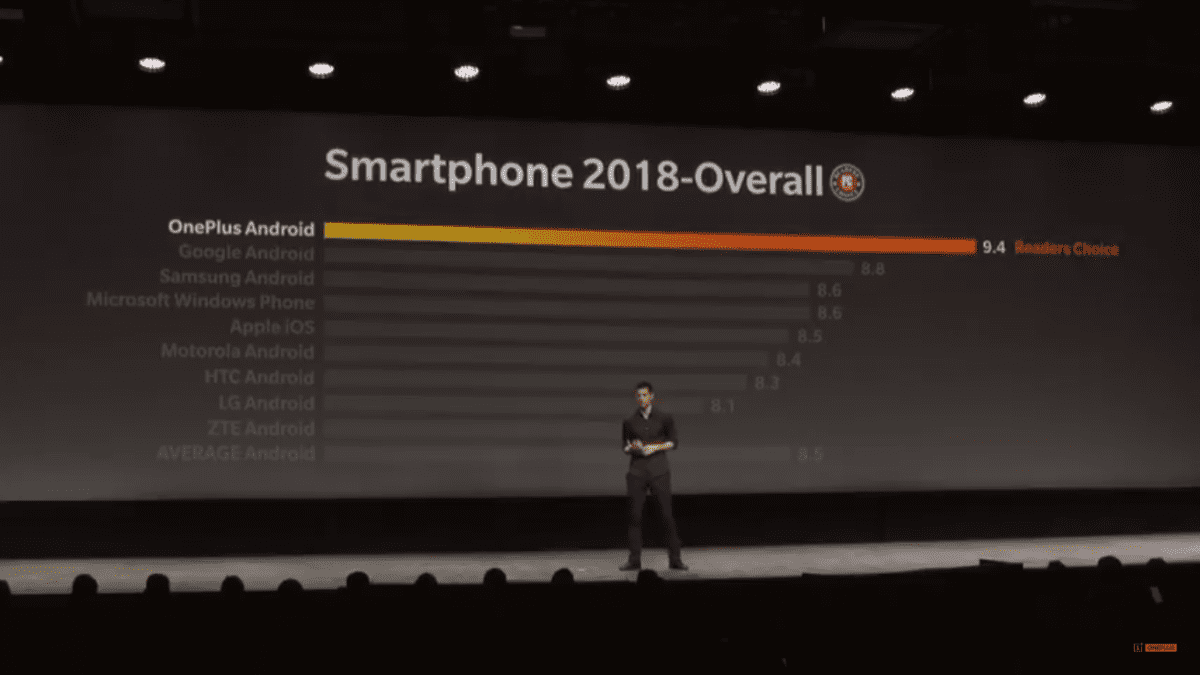 Apart from that, OnePlus also confirmed that they will be partnering with T-Mobile in the US to make the 6T available to the customers. T-Mobile is also offering a $300 trade-in on other devices when users opt for OnePlus 6T.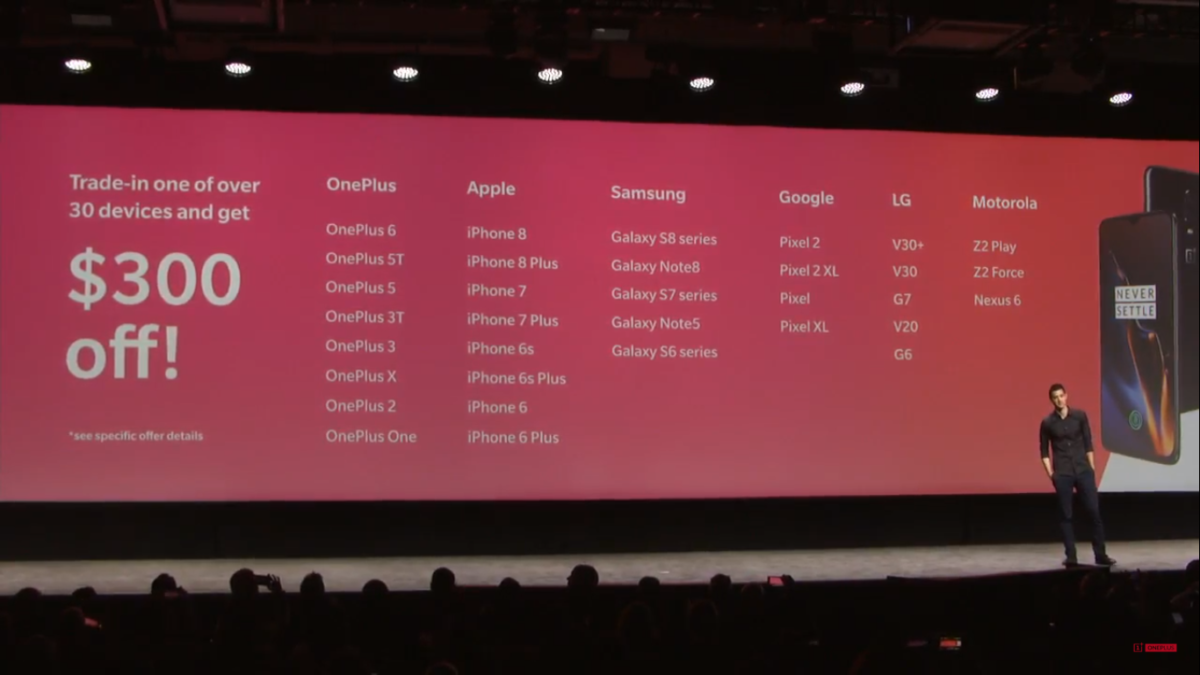 The OnePlus 6T will be available in 3 variants- 128GB with 6GB RAM: $549, 128GB with 8GB RAM: $579 and 256GB with 8GB RAM: $629. The device will come in 2 colours- Mirror Black and Midnight Black. The device will be available in Europe starting November 6. OnePlus also has a launch event planned specifically for India tomorrow in New Delhi where the company is expected to disclose more details as well as share the prices. The device is currently available on Amazon for pre-order and will be available starting November 1.