Microsoft has updated the PC client for OneDrive to version 17.3.6517.0809. The update brings along a few noticeable new features, including the ability to pause synchronization for 2, 8 or 24 hours, meaning you do not need to close the client now to stop up-and-downloads.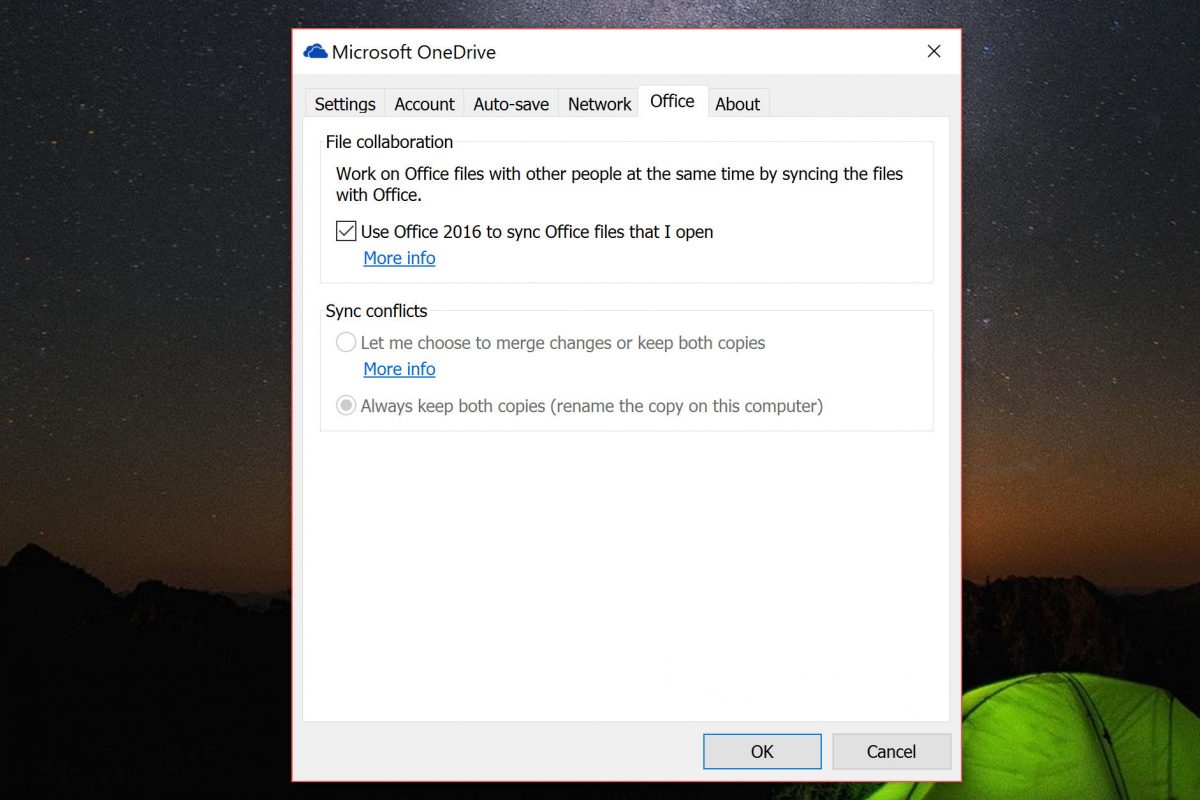 The update also lets OneDrive for business users and the latest versions of Office automatically upload Office documents to OneDrive for collaboration.
The new option reads:
Use Office 2016 to sync Office files that I open
Applies To: OneDrive for Business

With Office 2016 and OneDrive for Business, you can co-edit and share documents right from your Office apps like Word, Excel, PowerPoint and Visio. If you sync your files to your computer, OneDrive and Office work together to sync documents and let you work with other people on shared documents at the same time.

Note: To collaborate and share on documents this way, you need a Windows computer running the latest version of Office 2016 (Click-to-run version 16.0.6741.2027 or later) and OneDrive for Business as part of an Office 365 business subscription.
Lastly for Office documents there is now also new conflict resolution choices with the following options:
Let me choose to merge changes or keep both copies This means that for an Office file (Word, Excel, PowerPoint or Visio) the OneDrive sync client will ask you if you would rather keep both copies of the file or open the file in Office to merge the changes.
Always keep both copies (rename the copy on this computer) This option automatically keeps both copies of the file under different names.
OneDrive has been central to Microsoft's cloud push and as of earlier this year has an estimated 500 million users. The company has been working hard to keep their offering competitive with Google Drive and Dropbox, introducing more consumer features such as automatic albums recently and also working to merge their OneDrive and OneDrive for Business clients.