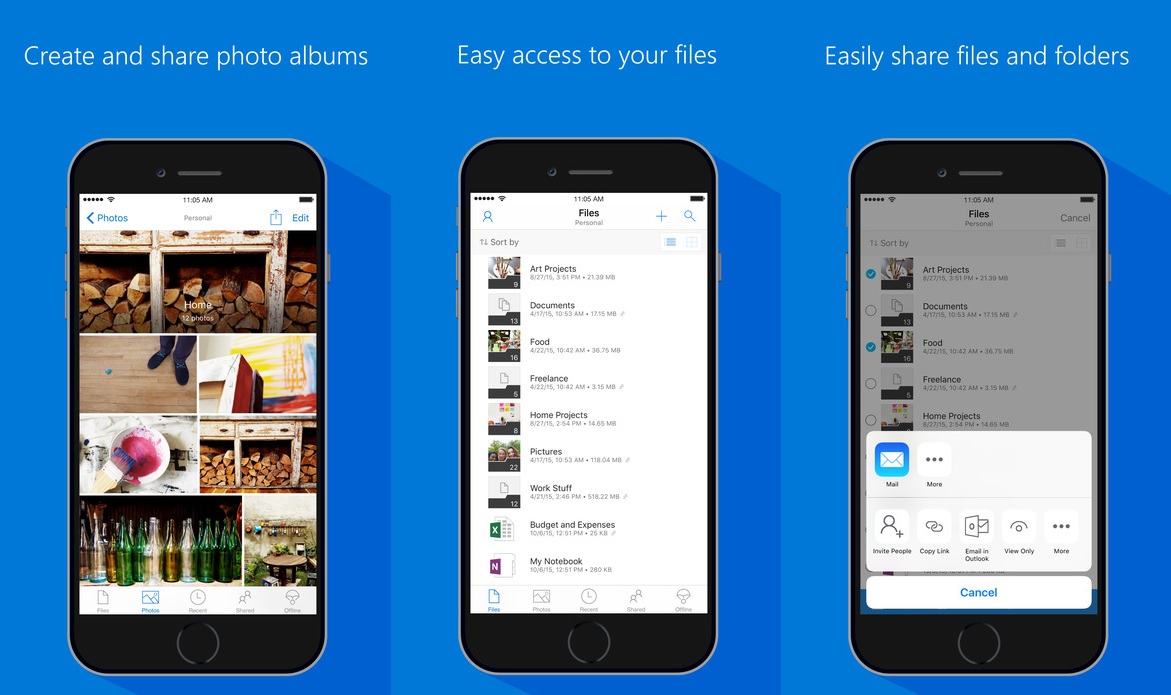 Microsoft yesterday updated their OneDrive app for iOS devices. This update fixes several bugs and crashes. Find the full change log below.
What's New in Version 8.2:
•Files not syncing or folder getting stuck while loading
•Crashes when browsing through photos
•Only low resolution photos appearing at times
•Missing UI in the share sheet for work and school accounts
•Send feedback appearing while watching videos
The previous update of this app came with streamlined folder design UI putting all the key commands together in one place. Download the app here from App Store and give it a try.