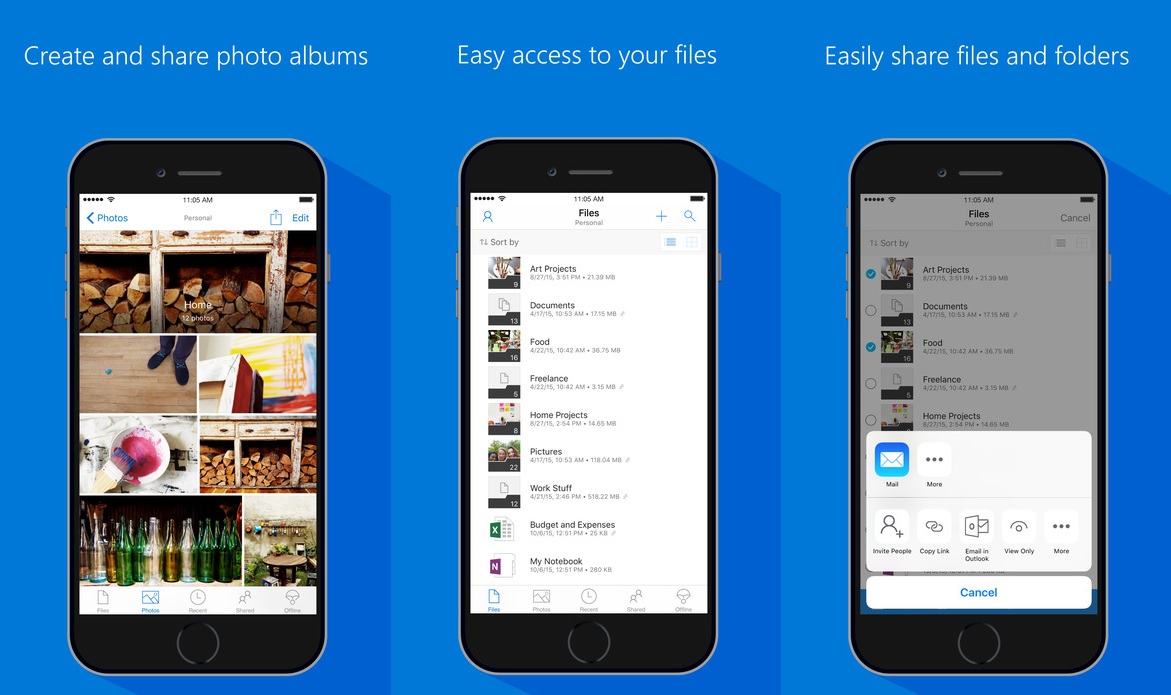 Microsoft today released a minor update(v8.12) for its OneDrive app for iOS devices. This update comes with improved conditional access support and a bug fix for an issue where work and school users would see Wi-Fi errors and be signed out. Last week, Microsoft updated this app with iMessage integration. iOS users can now open files from OneDrive directly inside iMessage application and share it with others.
Instantly open any file or folder within iMessage, powered by OneDrive instant previewers….
Share any file or folder to your coworkers, friends, or family…
Download the app here from App Store and give it a try.