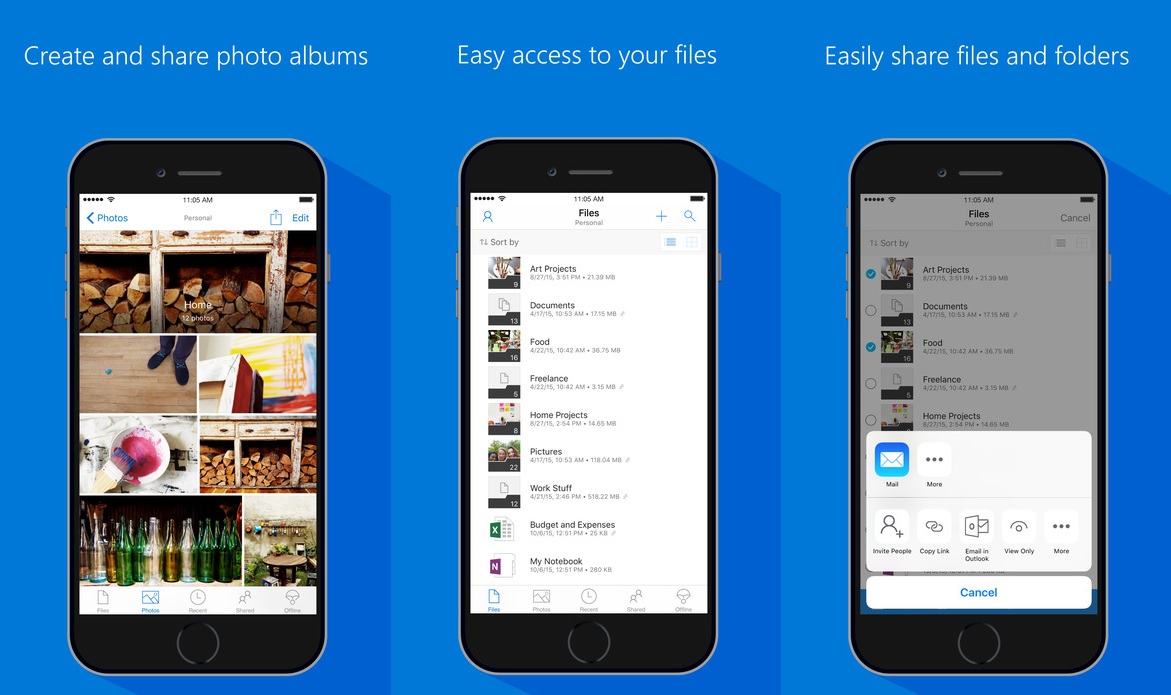 Microsoft today released an update (v10.60) for their OneDrive app for iOS devices. This update bring support for iOS's Siri Shortcuts, which offer deep links to functionality inside the app.
Find the changelog below.
Hey Siri, scan a whiteboard". Or a business card, document, photo – you get the gist. Turn on OneDrive shortcuts by going to Settings -> Siri & Search.
Business users – our Sites view is going through a mid-life crisis and is now called Libraries. Don't worry, Libraries still work the same way and there are no plans to buy a motorcycle. Yet.
We've fixed an issue in the iMessage app where our icons were showing up pixelated. Thanks to the keen eye of our TestFlight user Nikolaj, we've fixed this issue and our iMessage icons are now clear as day. A non-Seattle day, that is.
We fine tuned our VoiceOver experience in the Shared page, and it will now behave a little more human, and a little more accessibly.
Find out more about Siri Shortcuts in Apple's support video below:
Download the updated app here from App Store.
Via WindowsUnited.de