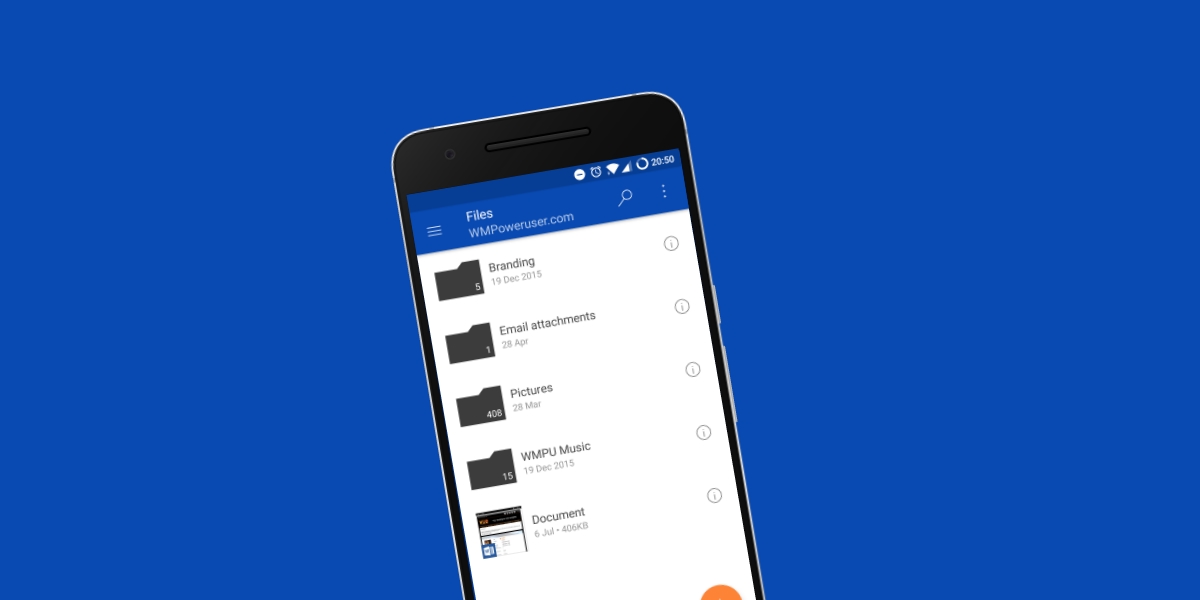 If you're having trouble uploading photos to OneDrive on Android today, you're not alone.
@onedrive android client stuck in "onedrive temporarily unavailable" loop, trying to upload a photo and draining the battery 🙁

— Offb?atmammal (;,;) (@OffBeatMammal) May 9, 2017
OneDrive on Android is stuck in an upload-fail-upload loop. Immensely frustrating.

— Rafael Rivera (@WithinRafael) May 9, 2017
Reports have circulated of some Android devices failing to upload camera roll photos to the service and being caught in a failed upload loop. We've been able to verify this behaviour independently on our own devices as well.
Now it's uncertain just how many devices are affected by this loop, and seeing as status.live.com lists OneDrive as operational it is probably a client error rather than a server based one.
Are you experiencing any OneDrive camera glitches? Let us know in the comments below.